Last month, the New York Times broke the story about an underground cult called DOS, which is reportedly a clandestine society for the highest ranking female members within the self-help group NXIVM. 
The founder Keith Rainere has over 70 to 80 women "trapped" as he has brainwashed them into handling over nude photos and other controversial material, the group's former publicist Frank Parlato told The Sun in an interview.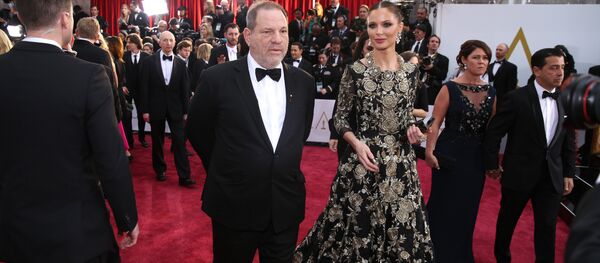 13 October 2017, 13:13 GMT
He also said that an "Emmy Award-winning actress" is a "key recruiter" for DOS, however, The Sun did not name the actress.
But according to the DailyMail.com the actress is Allison Mack, who played Clark Kent's sidekick Chloe Sullivan on the long-running CW series Smallville.
Allegedly the DOS "slave" members are branded with a symbol that reportedly includes Raniere and Mack's initials.
Keith Raniere and Allison Mack
The cult operates as a master-slave hierarchy, with Raniere at the top and Mack as his immediate subordinate, according to the DailyMail.com
According to the publication Mack has several slaves of her own who are then ordered to recruit a group of slaves themselves so the cult works and spreads down like a pyramid scheme. 
The former publicist Frank Parlato told The Sun that the women in the group are allegedly kept on a 500- to 800-calorie a day diet because the founder Keith Rainere, 57  likes thin women and believes fat "interferes" with his energy levels.
He also allegedly beats women of his harem if they do not answer his calls or texts immediately, if they refuse to have sex with him or if they don't recruit more women, Parlato claimed.
Earlier 1980's hit show Dynasty star Catherine Oxenberg told prosecutors in the office of NY Attorney General Eric Schneiderman that her daughter India is also being blackmailed by the cult leader.
© AP Photo / Dan Steinberg
Actress Catherine Oxenberg poses on the press line at the "Yes! On Prop 2" benefit gala in Los Angeles. (File)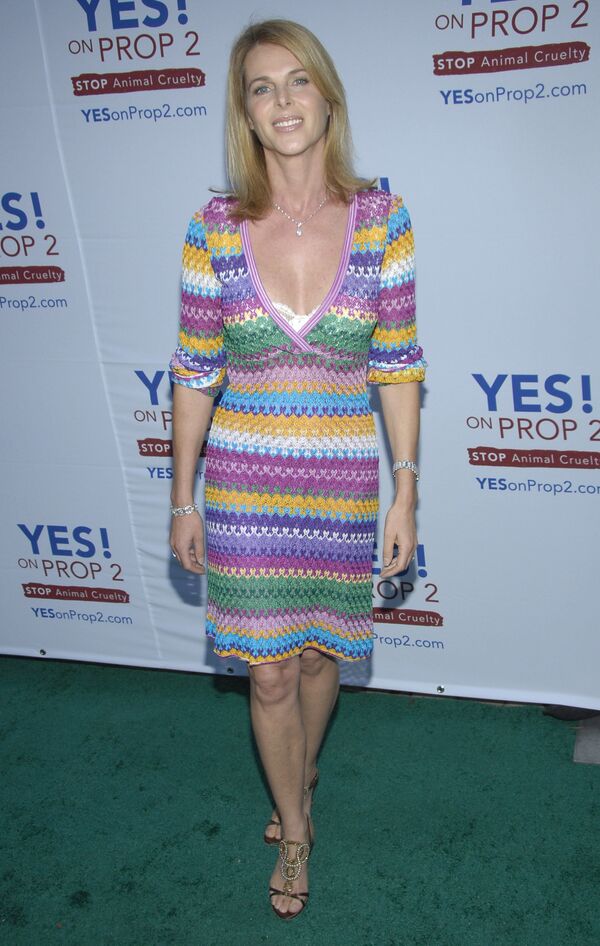 Actress Catherine Oxenberg poses on the press line at the "Yes! On Prop 2" benefit gala in Los Angeles. (File)
© AP Photo / Dan Steinberg
Oxenberg believes that her daughter is part of this harem that serves as sex slaves to Raniere and that are branded like cattle with his initials.
"I'm desperate to save my daughter," Oxenberg said. "I want to help the other young women. I am desperately hoping the authorities take notice and investigate," online publication Page Six reported her as saying.
In the story which was published by the New York Times, a former member of the cult Sarah Edmondson described the dreadful ordeal where she was branded with Raniere's initials.
She said the "initiation ceremony" took part in a house north of Albany, New York, where Raniere is based. Sarah claimed she was undressed then told to lie on a massage table before instructed to state: "Master, please brand me, it would be an honor."
She said that she wept the whole time as she felt disassociated out of her body.
The cult at the time responded with a statement on its website calling it a "criminal product of criminal minds"