The use of foreign militias by the Syrian government attracted condemnation from its critics, with many baselessly arguing that the majority of soldiers fighting on behalf of President Bashar al-Assad's government are non-Syrians.
Below is a breakdown of Syria's pro-government forces.
Official Syrian Armed Forces (50,000-70,000)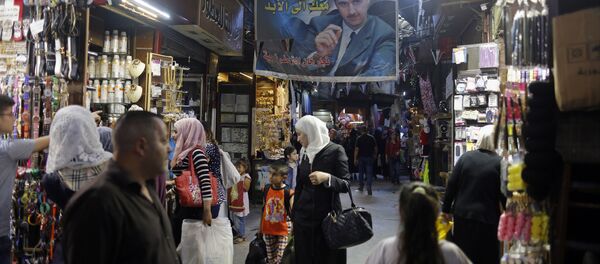 6 November 2017, 11:12 GMT
The Syrian Arab Army (SAA), Syrian Arab Air Force (SyAAF), Syrian Arab Navy (SAN), and Syrian Air Defense Force (SyADF) form Syria's official and conventional armed forces, having been in operation long before the ongoing conflict.
Pre-war, the Syrian Army was comprised of over 300,000 soldiers. As of November, 2017, all of the branches listed above have around 50,000-70,000 military personnel in their ranks, combined.
The Republican Guard, 4th Armored Division, and the relatively new Tiger Forces and 5th Corps are considered to be the Syrian Army's most elite and able units.
They are typically tasked with spearheading offensives, or carrying out other strategic operations. For example, the Republican Guard's 104th Brigade, commanded by the recently martyred Major General Issam Zahreddine, successfully defended parts of Deir ez-Zor city from Daesh terrorists for several years.
National Defense Force (65,000-90,000)
The National Defense Force (NDF) was founded in the infant years of the conflict, and, for many years, was arguably the Syrian government's primary fighting force.
With the creation of better trained alternatives, the NDF's frontline role decreased. Instead, the group now mainly defends territory, and operates at a local level, while maintaining a presence at some less volatile fronts.
Since the NDF's formation, it has predominantly been comprised of troops from Syria's religious minorities, including Alawites, Christians, and Druze. However, a large chunk of the NDF, particularly units stationed in Aleppo, are Sunni.
Syrian Intelligence Directorates (8,000-13,000)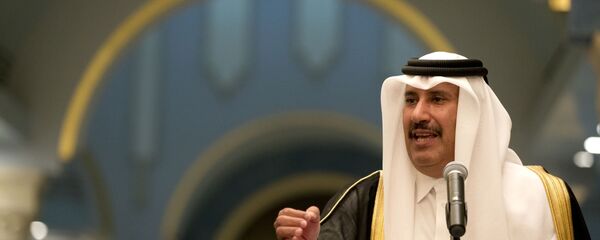 3 November 2017, 11:52 GMT
Syria's various intelligence agencies, and their affiliated paramilitary units, have played an active role in the ongoing war, both in terms of counterterrorism operations, and frontline operations.
The National Security Bureau acts as the coordinator of Syria's various intelligence agencies. 
Tribal Militias (5,000-15,000)
Several tribal militias fight on behalf of the Syrian government, mainly in central and eastern Syria, battling Daesh terrorists. The Sunni Arab al-Shaitat tribal militia is perhaps the most widely-known, due to its resistance of Daesh in 2014, and its role in the recent Deir ez-Zor offensive.
There is somewhere in the region of 5,000-15,000 tribesmen fighting alongside the Syrian Army and its allies. Due to the large number of tribal forces, and their loose structure, it's difficult to specify further.
Baath Brigades (6,000-8,000)
Founded during the conflict, the Baath Brigades played a large role in the Syrian Army's north Latakia, and Aleppo offensives in 2016.
Most fighters in the Baath Brigades are Sunni Muslims from across Syria.
Jerusalem Brigade (5,000-8,000)
The Jerusalem Brigade, more commonly known as Liwa al-Quds, is a volunteer militia entirely comprised of Palestinian refugees in Syria, most of whom were born in Syria, or lived in Syria for several decades.
Most troops in its ranks are Sunni Muslims from the Handarat and al-Nayrab refugee camps in Syria. Liwa al-Quds was particularly active in the 2016 Aleppo offensive, possibly because both of the above refugee camps are located in Aleppo.
Druze Militias (2,000-8,000)
Several militias drawn from Syria's Druze community were formed in 2012 and 2013 to defend the Druze population from hardline Islamist groups.
Druze militias have largely played a defensive role, concentrating their forces in areas inhabited by Druze, particularly the Suwayda governorate.
Syrian Socialist Nationalist Party (6,000-8,000)
The military wing of the Syrian Socialist Nationalist Party (SSNP), known as the Eagles of the Whirlwind, is mainly comprised of volunteers from religious minorities from both Syria and neighboring Lebanon.
It claims to have 8,000 combatants active in Syria. It's unclear how many of these fighters are Syrian nationals.
Sootoro (Several Hundred)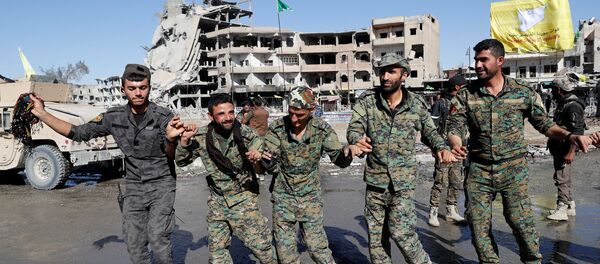 23 October 2017, 11:28 GMT
The Sootoro is a pro-government militia in the city of Qamishli, made up of local Assyrian Christians. According to estimates, the group has up to 800 fighters.
Fatemiyoun Division (12,000-16,000)
The Fatemiyoun Division is an Afghan Shia militia, created and trained by the IRGC.
It has been active in Syria since 2014.
Iranian Revolutionary Guard Corps (5,000-12,000)
Advisers from the Iranian Revolutionary Guard Corps (IRGC) were deployed to Syria early on in the crisis, to help train new units, and advise Syrian Army officers on the frontline.
Iran's role has since expanded, with the deployment of several thousands of troops from the IRGC, and associated Basji militia.
Hezbollah (7,000-10,000)
Lebanese group Hezbollah has been active in the Syria conflict since 2012, with its troops primarily battling Islamist militants near the Syria-Lebanon border, liberating the cities of Yabroud and Qusayr.
According to US estimates, there are some 7,000 Hezbollah soldiers, advisers and trainers in Syria, while other estimates have put the number closer to 10,000.
Iraqi Popular Mobilization Units (3,000-7,000)
A variety of different Iraqi Shia militias operate in Syria, primarily to defend the Sayyidah Zaynab Mosque in Damascus, and other holy shrines.
Some Iraqi Popular Mobilization Units (PMU) have regularly crossed the porous Syria-Iraq border during anti-Daesh operations near the border.
Earlier this week, a contingent of Iraqi PMUs entered Syria from the Al-Qaim border crossing, and assisted the Syrian Army in dislodging Daesh terrorists from Albukamal city.
Russian Federation (Few Thousand)
In addition to the military personnel stationed at the Hmeimim airbase and Tartus naval facility, Russia has deployed units from its Special Forces, as well as military police, to Syria.
Arab Nationalist Guard (Several Hundred)
The Arab Nationalist Guard has hundreds of fighters in its ranks, from various MENA countries, including Iraq, Libya and Egypt.
It advocates for Secularism and Pan-Arabism.
Pro-Government Forces Are Overwhelmingly Syrian
Based on a simple calculation using the midpoints of the above data ranges, around 20% of combatants in the coalition of pro-government forces in Syria are foreign. It should be noted that the SSNP was excluded from this calculation, as it's unclear what proportion of its fighters are non-Syrians.
Although foreign forces are present in significantly smaller numbers than the Syrian Army and its domestic allies, the importance of Iran and Russia to pro-government forces' recent success on the battlefield shouldn't be underestimated.
The liberation of Aleppo, Palmyra and Deir ez-Zor wouldn't have been possible without military advisors from Russia and Iran, or round-the-clock Russian air support.
The views expressed in this article are solely those of the author and do not necessarily reflect the official position of Sputnik.    
Follow Suliman Mulhem on Twitter.