According to the IPS report, the billionaires on the list of America's 400 richest people are worth a combined $2.68 trillion, which is more than the gross domestic product of Britain.
"Wealth inequality is on the rise. Now is the time for actions that reduce this inequality, not tax cuts for the very wealthy," Chuck Collins, an economist and co-author of the report, told The Guardian.
"Our wealthiest 400 now have more wealth combined than the bottom 64% of the US population, an estimated 80 million  households or 204 million people," the report states. "That's more people than the population of Canada and Mexico combined."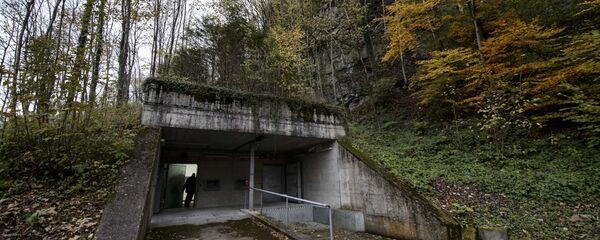 2 October 2016, 14:24 GMT
Josh Hoxie, who also contributed to the IPS report, said that "so much money concentrating in so few hands while so many people struggle is not just bad economics, it's a moral crisis."
READ MORE: World's Top 10 Richest Tech Billionaires
The report says that many Americans are now joining an "emerging anti-inequality movement," like the one that changed America's vastly unequal system of income and wealth distribution a century ago.
While America's elite, bling-wearing class is getting richer, one in five US households have either zero or negative wealth.
Inequality is even more pronounced among minorities with three in 10 black families and 27 Latino ones having zero or negative wealth, compared with 14 percent of white households, the report stated.