WASHINGTON (Sputnik) — On Tuesday, the US State Department spokeswoman Heather Nauert has expressed her commitment to protect the rights of reporters across the world. She noted that the United States would continue to exercise freedom of speech and advocate for it on the international arena.
When asked whether the United States would block Myrotvorets after it has reregistered its IP address as a US website, the US State Department spokesperson did not answer the direct question.
"The United States fully supports the fundamental principle of press freedom," the spokesperson said. "Journalists play a critical role, particularly in countries where civil and political rights are fragile and in areas of conflict where the hazards of reporting are at their most extreme."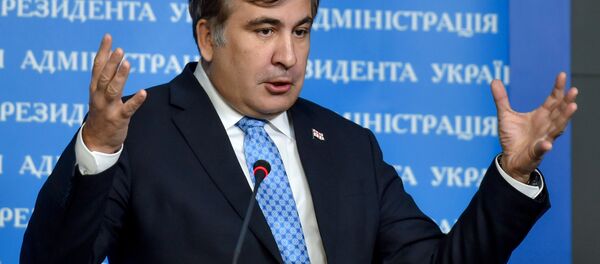 11 September 2017, 03:04 GMT
In May, a group of Ukrainian hackers published
on the website Myrotvorets
(Peacekeeper) a list of the names and contacts of thousands of journalists who have reported from rebel-controlled eastern Ukraine. The release raised concerns about the security of reporters who worked for international media outlets.
Following the May release of the list containing personal information of the journalists, they started to receive threatening emails. The development prompted the Committee to Protect Journalists to send a letter to Ukrainian President Petro Poroshenko urging him to publicly condemn threats against journalists operating in eastern Ukraine and arrest individuals behind them.
Myrotvorets regularly publishes the personal data of those opposed to the ruling authorities in Kiev, including journalists, activists, and those who participated in military activities in the east of Ukraine.
Earlier, the sinister Ukrainian online source has changed its IP address in order to move from Canadian jurisdiction.