MADRID (Sputnik) — The Spanish government does not have any data on possible interference by the Russian authorities in the situation in Catalonia, but asserts that some messages in social networks in support of separatists were sent from Russian territory, according to Spanish Defense Minister Maria Dolores de Cospedal.
"What the government knows for sure is that many messages in social networks originate from Russian territory. I want to pay attention to the expression 'from Russian territory'. This does not necessarily mean that we claim that it is the Russian government," she told reporters following a meeting of the Spanish cabinet.
The statement comes a day after Julian Assange, the founder of WikiLeaks, has stated that the Bloomberg news agency had published an unverified propaganda story concerning Catalonia, claiming that Russia allegedly influenced the region's residents during the independence referendum.
He was apparently referring to a report that cited an analyst at the Elcano Royal Institute saying that "unidentified Russians" had been allegedly posting both true and false messages on social networks during the referendum on October 1. Russian officials are yet to comment on the media's speculation.
However, Spanish Foreign Minister Alfonso Dastis said that evidence of "Russian networks or hackers" trying to destabilize the situation in both Spain and the European Union had come to light, albeit without substantiating his claims.
"It seems that there is a lot of reliable evidence proving that Russian networks or 'hackers' are behind the issues related… to Spain, [and is a method of] destabilizing the European Union," Dastis told the Cope broadcaster.
The minister added that "Russian networks" would be thoroughly examined by both Madrid and Brussels, and the European Union was developing a strategy aimed at "countering propaganda" targeting its member states.
READ MORE: Many Photos of Police Using Force During Catalonia Referendum Fake — Madrid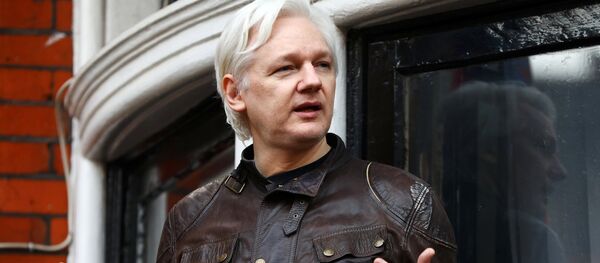 9 November 2017, 13:28 GMT
Accusations against Russia's alleged influence on Catalonia's independence referendum comes amid the probe into the alleged Russian interference in the US presidential election that has prompted several European countries, including Britain, France and Germany, to also speculate about Russia "meddling" in their election processes, a claim strongly refuted by the authorities as groundless.
Responding to these accusations, Russian Foreign Minister Sergei Lavrov has called the claims ridiculous, emphasizing that there was no proof that Russia was involved in the election processes of the United States, Germany, France, or the United Kingdom