A group of academic advisors to the German government on economic matters has submitted a plan to loosen the country's employment law to Chancellor Angela Merkel. The change would allow employers to ask their workers to work a different pattern to the tradition eight-hour working day. The group cites technological advances which make the traditional working practice outmoded.
"More flexible working hours are important for the competitiveness of German companies," chairman of the German Council of Economic Experts Christoph Schmidt told the German newspaper Welt am Sonntag.
"Companies that want to survive in our new digitized world need to be agile and gather their teams quickly. The idea of starting the work day in the office in the morning and ends with leaving in the evening is outdated," he continued.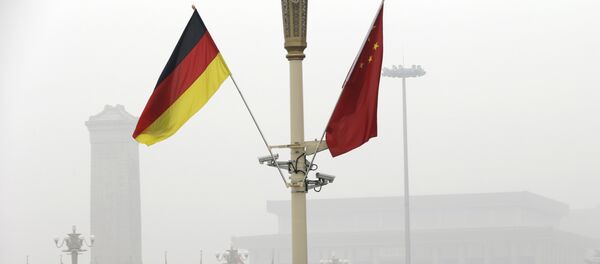 11 November 2017, 16:54 GMT
"[The law on] protection for workers in Germany has proven its worth, but it is in part no longer suitable for our digitized work environment," Schmidt, an economist at the at the RWI — Leibniz Institute for Economic Research, told the newspaper.
"For example, companies need some security that they are not acting unlawfully if an employee attends a conference call in the evening, and then reads their emails at breakfast. This would not only help companies, but also employees who can work more flexibly with digital technology," he explained.
At present, Germany's employment law states that employees must work no more than eight hours per day, no more than 48 hours per week, and with an 11-hour break between shifts.
The panel wants to abolish regulations regarding an eight-hour day and reduce the 11-hour break to nine hours; this would leave in place only the law limiting the working week to 48 hours.
The German Council of Economic Experts, which was set up by a legal mandate in 1963, offers advice to German policy makers on questions of economic policy. Last week, the panel submitted its annual report to German Chancellor Angela Merkel, including the proposals for labor reform.
Merkel is currently conducting negotiations to form Germany's next coalition government, the so-called "Jamaica Coalition," and labor law reform is one of the subjects under discussion by Merkel's CDU/CSU, the FDP and the Greens.