The multiethnic Nørrebro neighborhood of Copenhagen has been a hotbed of gangland crime for the last six months, yielding a bloody harvest of three dead and 25 injured in 42 shooting episodes, which can be attributed to a turf war between Loyal to Familia (LTF) and Brothas, both including many non-Danes.
The snowballing law-breaking and persistent infighting making national headlines has spurred the Danish authorities into action. Copenhagen Police director Anne Tønnes has said that the situation is being taken seriously, stressing that the police measures were beginning to show results.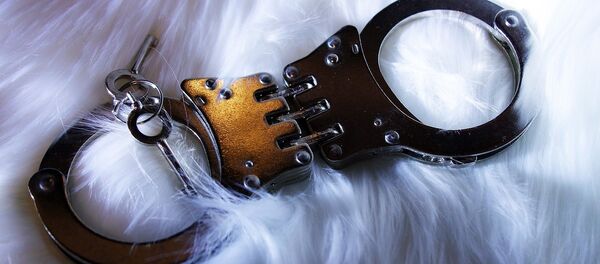 5 October 2017, 09:32 GMT
According to Tønnes, over 60 local gangsters were detained and 3,300 local residents were searched in a massive effort to confiscate as many firearms as possible.
"We will not stop until these gangs have been put out of action," Anne Tønnes said at last week's press conference, as quoted by the Berlingske daily.
Following a call from Justice Minister Søren Pape Poulsen, the Danish judicial system is now weighing a ban on LTF in the wake of the escalating situation, a decision that Poulsen himself called "historic." Previously, bans against MC-gang Hells Angels and Islamist movement Hizb ut-Tahrir were considered. Neither resulted in a ban, however, since the investigation found it difficult to prove individual members' involvement in crime.
According to Poulsen, however, a comprehensive ban won't allow band members just rename themselves or pull a hoodie to conceal their identity. According to the Justice Ministry, the investigation may be completed during the first half of 2018.
As of November 2017, Denmark, a Nordic nation of 5.6 million reportedly had 435 criminal gang members, about half of which, or 225, belonged to the LTF. Another 80 were currently in prison, the Danish prison service reported.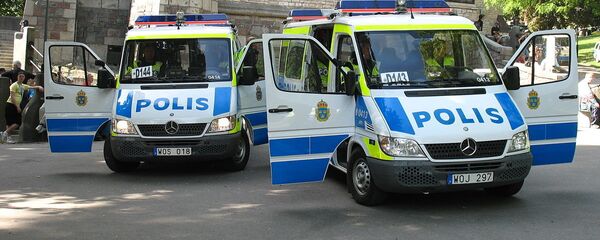 7 November 2017, 08:32 GMT
Since being founded in Nørrebro, Copenhagen in late 2012, LTF has mushroomed into other Danish cities, including Aarhus, Odense and Køge, as well as the southern parts of Sweden. LTF was previously described as having the most elaborate and consistent strategy of all the Danish gangs. It was also considered to be at the root of all gang conflicts in the Nordic country by the National Police Investigation Center, being involved in three out of three gang conflicts. LTF is said to be at war with Brabrand Group, Black Army and Brothas, most of which are dominated by immigrants with non-Western backgrounds.
"In recent years, it has primarily been about these immigrant youths. These are young men, with a background in the Middle East. Most are born and raised in Denmark, yet a great deal has yet to gain Danish citizenship," University of Aalborg criminologist Kim Møller told Norwegian national broadcaster NRK.
LTF is fronted by Shuaib Khan, the son of local politician Wallait Khan, currently a political maverick. By the age of 30, Khan junior has amassed verdicts totaling 12 years of prison time. Khan's release from prison earlier this year was speculated to have fueled the Danish turf wars.