MOSCOW (Sputnik) — Russia's annual gas production may increase by 22.4 percent and reach 788 billion cubic meters in 2040, compared to 644 billion cubic meters in 2016, IEA said in its annual forecast, the World Energy Outlook 2017 (WEO-2017), on Tuesday.
The agency has improved its forecast issued last year by raising projected gas production by 30 billion cubic meters. In the mid-term perspective (by 2025), Russia's gas production is estimated to grow by 11.5 percent reaching 718 billion cubic meters, according to the IEA forecast.
In general, the global gas output will increase 46 percent up to 5,304 trillion cubic meters in 2040 in order to meet the global demand growth.
"The United States, Russia and Iran are the three largest gas producers today, a ranking that remains unchanged over the Outlook period although China comes close to that of Iran by 2040," the document read.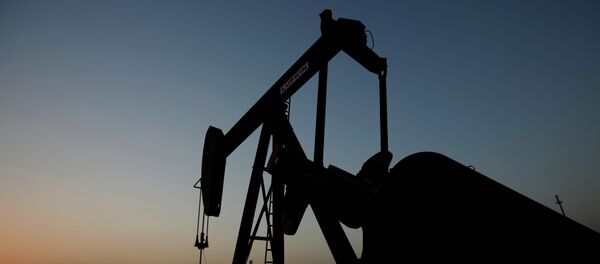 14 November 2017, 00:00 GMT
However, crude oil and natural gas condensate production in Russia is forecast to fall by almost 24 percent to 8.6 million barrels per day in comparison with the 2016 level of 11.3 barrels per day by 2040.
By 2025, crude oil and condensate production in the country is set to fall 7 percent in comparison with the 2016 level, reaching 10.5 million barrels per day.