MOSCOW (Sputnik) — Former UN Director-General Sergei Ordzhonikidze said that Jim Mattis made himself a "laughingstock" by saying the United Nations allegedly approved the presence of the country's forces in Syria.
"He just doesn't understand or know what he is saying, and apparently he has no decent advisers who could tell him how to act… It is, I believe, just a shame to say things like this, for such a large state, a superpower, like the United States," Ordzhonikidze stressed.
READ MORE: 'On-The-Fly': Joint US-Russian Statement on Syria Takes Months of Preparation
Moreover, he added that the United States presence in Syria was illegal and was "an attempt to justify in an awkward way the illegal stay of US-led coalition forces in Syria".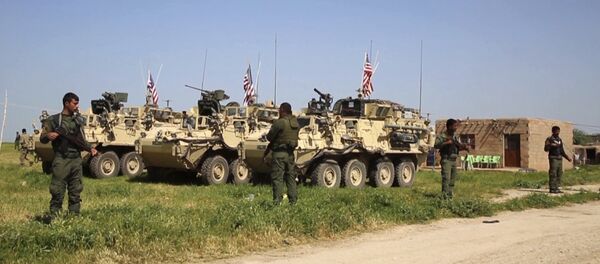 14 November 2017, 07:07 GMT
Meanwhile, on Monday,
James Mattis
said that the presence of the
United States in Syria
had been approved by the United Nations as Washington was engaged in the fight against Daesh (outlawed in Russia) terrorist group. The US-led coalition comprising 70 nations is conducting airstrikes, as well as ground-based and rocket-propelled artillery fire against Daesh targets in the Middle East. Besides, the strikes in Iraq are conducted in support of Baghdad, but those in Syria are authorized neither by Damascus nor by the UN Security Council.
READ MORE: The Story of 'Tactical Beard' of Syrian Deir ez-Zor Defense, General Zahreddine
The US presence in Syria has been repeatedly criticized by Damascus, which stressed that any foreign military operation taking place without government approval would be considered an illegal invasion. Russia began its operation against Daesh in Syria after the request of the Damascus government. Russia launched its military operation in Syria on September 30, 2015, at the request of the Syrian government.