WASHINGTON (Sputnik) — The Russian Defense Ministry's allegations that US-led forces refrained from attacking fighters from the Daesh terror group are inaccurate, Operation Inherent Resolve spokesman Col. Ryan Dillon told reporters on Tuesday.
"I would say the Russian Ministry of Defense statements are about as accurate as their air campaign. And I think that is a reason for them to start coming out with their latest barrage of lies. They are currently having some setbacks," Dillon said. "Almost anything that comes out of the Russian MoD is suspect and inaccurate."
Dillon said Russia's recent setbacks include reports that its strikes in Aleppo killed more than 50 civilians.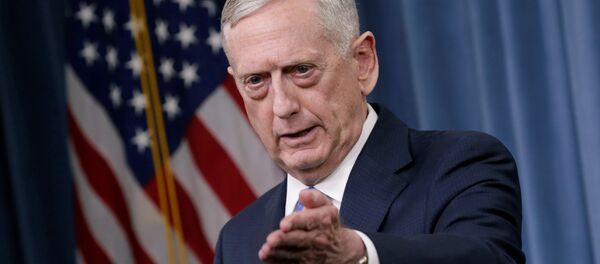 14 November 2017, 04:39 GMT
He added that Russian forces suffered another blow when the
Syrian
regime claimed that its forces had liberated Al Bukamal when in reality government troops have not yet regained control of the city.
Dillon also said the Russian military had suffered recent setbacks in Deir Ez-Zor, though he did not provide any details to back up this assertion.
READ MORE: US Military Not Planning to Leave Syria Until Geneva Process Success
Russia's Defense Ministry earlier on Tuesday published photographs that it said proved that US forces refrained from launching airstrikes against forces of the Daesh terror group as they fled Syria's Al Bukamal.
The ministry said US-led coalition planes instead tried to impede Russian Aerospace Forces operations in the area.