Reuters reported that multiple armored vehicles were seen just 14 miles from Harare's city limits, seemingly coming from the nearby town of Chinhoyi. "There were about four tanks and they turned right here, you can see markings on the road," a witness told Reuters by the road leading up to the Presidential Guard compound that houses the bodyguard battalion of President Robert Mugabe.
BREAKING: Tanks and military vehicles are blocking the roads leading to Zimbabwe capital of Harare, reports of a possible standoff between the army and President Mugabe pic.twitter.com/7sX3ZsOD0Q

— News_Executive (@News_Executive) November 14, 2017
Thanks for your concerns, there is NO coup happening in Zimbabwe. Please continue with your lives and face up to your own problems.

— ZANU PF (@zanu_pf) November 14, 2017
Meanwhile, in the city itself, business continued as usual. State media did not report on the tanks and government officials did not comment. Mugabe, the nation's president since 1987, chaired an ordinary weekly cabinet meeting. On Twitter, Mugabe's party, the Zimbabwe African National Union — Patriotic Front (ZANU-PF), denied rumors of a military coup.
On November 6, Mnangagwa was stripped of the vice presidency by Mugabe for allegedly displaying "traits of disloyalty, disrespect, deceitfulness and unreliability." Mnangagwa, who fought for Zimbabwean independence in the 1970s and has served in a variety of positions in the government since the nation gained independence from Rhodesia in 1980, was thought to be the most likely successor to the 93-year-old Mugabe.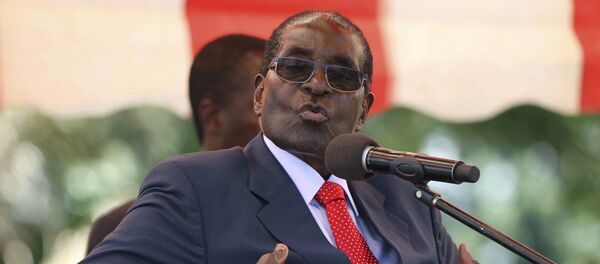 22 October 2017, 16:22 GMT
But with Mnangagwa out of the way, Mugabe's 52-year-old wife, Grace, became the most likely successor to the presidency. Much younger than most of Zimbabwe's top ministers, who have been in power since independence, Grace has developed a strong following with the Youth League of the ZANU-PF.
Since marrying Robert in 1996, Grace has slowly begun to phase out the older ministers and senior government officials — such as former Vice President Joice Mujuru — in favor of younger ones loyal to her. She has also earned a reputation for lavishness and corruption, with WikiLeaks alleging in 2010 that she had personally profited from the country's diamond mining industry.
By comparison, Constantino Chiwenga, the commander of the Zimbabwe Defense Forces, has generally kept a low profile in Zimbabwean politics. However, he publicly threatened to intervene after the removal of Mnangagwa, who is popular with the military and independence-era figures.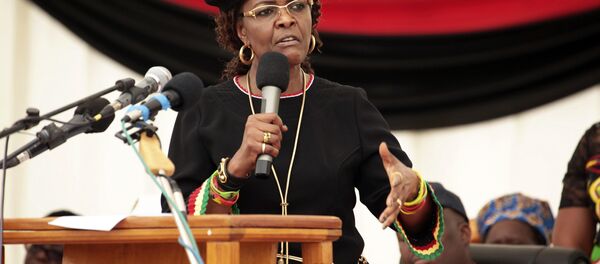 20 August 2017, 15:23 GMT
"We must remind those behind the current treacherous shenanigans that, when it comes to matters of protecting our revolution, the military will not hesitate to step in," Chiwenga told reporters on Monday.
State media did not publish Chiwenga's statement. Independent newspapers such as The Herald reported on it to some extent, but they deleted their tweets pertaining to it on Monday.
"Defending the revolution and our leader and president is an ideal we live for and, if need be, it is a principle we are prepared to die for," Kudzai Chipanga, who leads the ZANU-PF Youth League, said in a personal statement. He added that Chiwenga's threat subverted the constitution.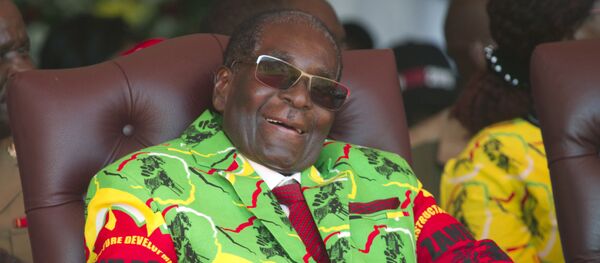 10 August 2017, 16:23 GMT
"As youth we don't believe in patriarchy, women can also be leaders. We want [Grace] Mugabe as our vice president because she can work well with the president and she can help him in leading the nation," Chipanga had previously said.
Mugabe, who has easily won every presidential election since 1990 (amidst charges of voter fraud and intimidation), has announced that he will run again in the 2018 presidential election. Should he win and subsequently resign or die in office, he will have the power to unilaterally designate a successor.