"We have gotten used to the fact that some of our Western partners have nothing else to do rather than accusing Russian media of meddling in other states' affairs and proclaiming it foreign agents," Russian Foreign Minister Sergei Lavrov has stated.
"Perhaps this is also due to the fact that in the respective capitals, where such accusations are made, whether Madrid or London, as a rule, there are a lot of unsolved domestic problems. And, probably, such a hot sensational hysteria is being fueled up in order to divert the attention of their voters away from the inability to solve these domestic issues," the minister said.
Kremlin spokesman Dmitry Peskov has also commented on the issue, saying that "neither the authorities [of Spain], nor NATO, nor the newspapers have provided a single, even somewhat worthy argument in favor of the reliability of these allegations."
Alleged Russian Interference in Catalonia's Affairs
The minister's stetement comes amid a series of accusations of Russia's media allegedly meddling in other states' affairs, with Spanish Foreign Minister Alfonso Dastis saying that evidence of "Russian networks or hackers" allegedly trying to destabilize the situation in both Spain and the European Union had come to light.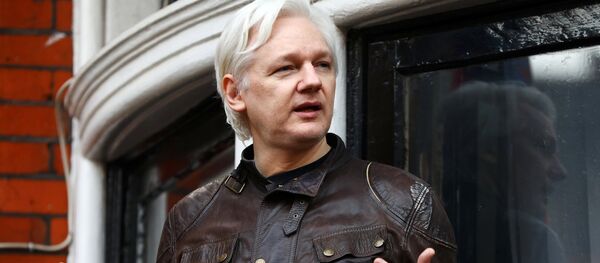 9 November 2017, 13:28 GMT
Most recently, Spanish Defense Minister Maria Dolores de Cospedal said that Madrid, however,
did not have any data
on possible interference by the Russian authorities in the situation in Catalonia.
The Russian Embassy in Spain has responded to the claims, calling them "fake news."
Moscow's "Hand" in Brexit?
At the same time, UK Prime Minister Theresa May has also accused Russia of meddling in other states' affairs, spreading "fake stories" in the media and aggressive policies "to sow discord in the West," with the Russian Foreign Ministry calling the accusations "irresponsible and groundless."
READ MORE: Russian Foreign Ministry Trolls Theresa May on Twitter
The statement came after UK opposition lawmaker Ben Bradshaw had called on the government to investigate "widespread concern over foreign, and particularly Russian, interference in Western democracies," in particular, during the Brexit campaign.
READ MORE: May's Attack on Russia 'Attempt to Demonstrate UK's Importance' on World Stage
Accusations against Russia's alleged interference in EU affairs comes amid the probe into the alleged Russian interference in the US presidential election which has prompted several European countries, including Britain, France and Germany, to also speculate about Russia "meddling" in their election processes, a claim strongly refuted by the authorities as groundless.
Responding to these accusations,  Lavrov has previously called the claims ridiculous, emphasizing that there was no proof that Russia was involved in the election processes of the United States, Germany, France, or the United Kingdom.