Sputnik has spoken with the developer of the world's first device that uses the technology of machine vision and machine learning to improve driving safety dubbed the "Awake inspector," which had been created by a group of young Russian specialists.
Due to unique algorithms, this device scans the facial expressions and the parameters of the driver's face which allows it to determine the sleepiness or loss of attention of the driver and warns of this by sound and light signaling.
When asked how the Russian-made device differs from so-called "alarms" preventing drivers from falling asleep, the developer of the "Awake inspector," Vladislav Lesovoy, has told Sputnik: "Existing driver's alarms are triggered when the position of the driver's head is changed: if one falls asleep and his or her head goes down, a beep sounds. It is obvious that the operation of such a device in 99% of cases will already be meaningless."
While such devices are aimed at preventing people from falling asleep behind the wheel, "they are triggered at the very moment when a person is already in deep sleep. The first second or two after losing attention are important, so that this it does not become fatal. Judging by the speed of reaction of these devices, they are not useful at all."
According to the developer, the Russian device will be helpful for drivers, pilots or machinists to minimize traffic accidents caused by fatigue and falling asleep.
When asked about the statistics of car crashes as a result of a driver falling asleep, the developer cited a poll conducted by the National Sleep Foundation's 2005 Sleep in America, according to which 60% of adult drivers (about 168 million people) said they had driven a vehicle while feeling drowsy in the past year, and 37% (103 million people) have actually fallen asleep at the wheel, with the National Highway Traffic Safety Administration estimating that  100,000 police-reported crashes are the direct result of driver fatigue each year.
A high-resolution video camera and night vision mode, which allows the device to work even in total darkness, provides reliability and accuracy of its work.
The device, which is based on a 32-bit 1-core ARM processor and special software, does not require any additional devices to be put on the driver, does not hamper and does not impede movements, while it performs remotely by analyzing the face of the driver of the vehicle.
© Photo : Vladislav Lesovoy /
"Awake inspector" device created by Russian scientists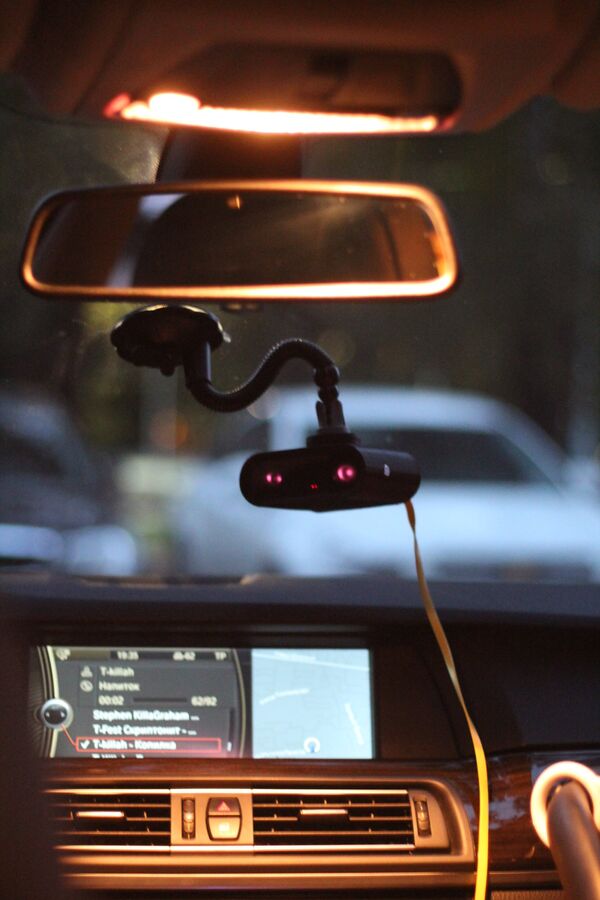 "Awake inspector" device created by Russian scientists
© Photo : Vladislav Lesovoy /
The serial release is scheduled to start in spring and summer 2018 after a crowdfunding campaign.