The actress, identified only as Jane Doe in the lawsuit filed on Tuesday, insists that in the first case in 2015, when Weinstein invited her to his hotel room to discuss her part in a television series his company was producing at the time, he held her against her will and forced her to watch him as he masturbated in front of her, the Associated Press reported.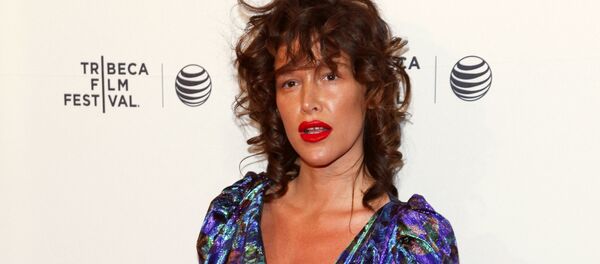 4 November 2017, 08:02 GMT
In the second incident in 2016, after the woman agreed to meet him in the same hotel to discuss the role again, Weinstein allegedly pushed her onto the bed, then proceeded to perform oral sex on her and masturbated on her.
According to the lawsuit, the woman managed to break free and flee the room.
A representative for Weinstein has said in a statement that "any allegations of non-consensual sex are unequivocally denied by Mr. Weinstein."
READ MORE: Spacey Pulled From Upcoming Ridley Scott Movie, Faces New Accusations
The scandal is the latest in a string of similar sexual misconduct charges brought against Oscar-winning actor Kevin Spacey, comedian Louis C.K., actor Ben Affleck, Amazon Studios chief Roy Price, and others.
Meanwhile, action movie star Steven Seagal  is also under fire, facing mounting allegations of sexual misconduct after actress Portia de Rossi accused the former martial arts expert and blues musician over an undated audition for a Seagal movie in his office.
"He told me how important it was to have chemistry off-screen as he sat me down and unzipped his leather pants," de Rossi tweeted last Thursday.