New Delhi (Sputnik) — India has expedited the process of constructing tunnels that connect the mainland with strategic locations along the border with China. The Indian Army has identified nine such underground passages to be completed on a priority basis.
The tunnels will not only provide all-weather connectivity to strategic locations along the disputed border but will also optimize logistics. The army's priority list includes possible flashpoints like Ladakh in Jammu and Kashmir to Tawang in Arunachal Pradesh and the Doklam Plateau in east Sikkim.
Earlier this month, Subhash Bhamre, India's Minister of State for Defense said that the construction of a road network in the upper Himalayan region poses severe challenges, and to ensure all-weather connectivity, underground structures like tunnels are the only viable solution.
"Tunnel construction shall form an important feature of the road and rail network to ensure all-weather, smooth and reliable communication, even if at the initial stage it works out to be a costly solution," Bhamre said.
Eastern Ladakh has been one of the most prominent theatres of conflict between the Indian and the Chinese militaries. There are two roads that connect this Himalayan region with the Indian mainland.
However, these roads remain inaccessible for at least eight months per year when there is heavy rainfall or snowfall in the higher reaches. To do away with such operational impediments, the Indian Army has demanded that tunnels under the high mountain passes of Baralacha La, Tanglang La and Lachung La on the Manali-Leh route should immediately be constructed.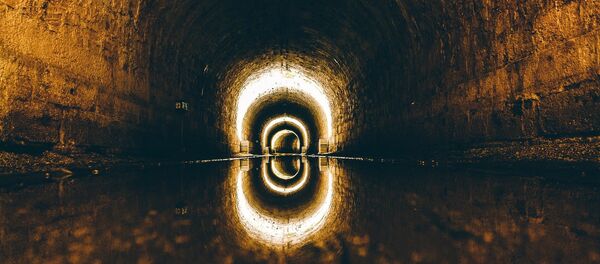 Meanwhile, in Arunachal Pradesh, India's primary border infrastructure construction agency, the Border Roads Organisation (BRO), has started construction work on two-lane tunnels bypassing a mountain pass at 13,700 feet. The tunnel will shorten the travel time by an hour and all-weather connectivity to the Indian Army's IV Corps that is headquartered in Tezpur of Assam to Tawang of Arunachal Pradesh. Tawang is 22 miles away from the Chinese-Indian border.
Last month, Indian Army Chief General Bipin Rawat had called for the speedy construction of four passes bordering China — the Niti Pass, Thangla Pass, Lipulekh Pass and Tsangchokla Pass — by the end of 2020. The decision was made at the Army Commanders' Conference.