MOSCOW (Sputnik) — According to the Anadolu news agency, the 10-day naval exercises were carried out at Aksaz Naval Base in Turkey's southwestern city of Marmaris.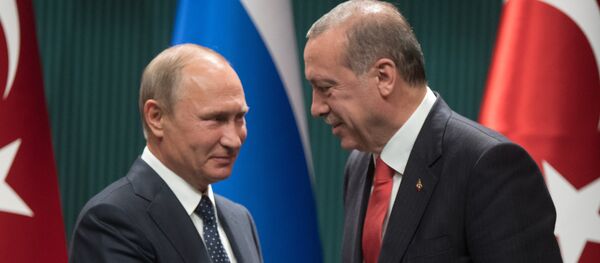 13 November 2017, 14:25 GMT
As many as 3,000 servicemen from Britain, Bulgaria, Romania, Turkey and the United States have been involved in the manoeuvres. Over 20 warships along with several frigates and submarines, planes and helicopters have taken part in the drills.
Turkey joined NATO in 1952, three years after the North Atlantic Treaty signing. Turkey was admitted to the organization, even though it is not a "North Atlantic" country, as it was constantly subject to the alleged Soviet threat. Turkey has been engaged in NATO partnership mechanisms with the countries of the Black Sea and southern Caucasus regions, that are not NATO member states.