"I would never have dreamed that the bid would rise so high and we would have reached 2.5 million euros," Giselle told the Mirror. "This is a dream come true."
The teen later told the outlet that she put her virginity for sale on the German website, Cinderella Escorts, in order to earn money to pay for school tuition fees and to go traveling.
​Taking note of the critics, the part-time model told the Mirror that "the trend to sell your virginity is a form of emancipation and I am shocked about people who are against allowing a woman to sell her virginity."
"If I want to spend my first time with someone who is not my first love, that's my decision," she added.
Rather than trying to sell her virginity on her own, Giselle revealed that she opted for the German-based escort company because she thought it would be "safer."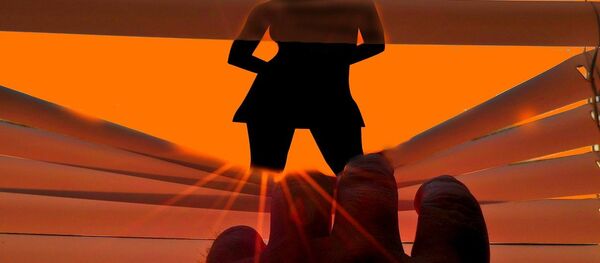 "We organize the hotel, stay close to the hostel as a contact person in case of problems and the girl can cancel the meeting at any time," a spokesperson for Cinderella Escorts told the Evening Standard. "There are some girls who are looking for a buyer for their virginity on their own. It is safer to run this on our platform."
The encounter is set to take place in a German hotel where the teen will be escorted by security guards. The teen indicated that the unidentified businessman outbid a Russian politician and a Hollywood actor from Los Angeles.
This is not the first time a teen has chosen Cinderella Escorts to sell their virginity.
Back in 2016, the company, run by 27-year-old Jan Zakobielski, made headline news when Alexandra Khefren, then 18, sold her virginity to a Hong Kong businessman for $2.5 million.