MOSCOW (Sputnik) – The Russian Defense Ministry has announced that joint military computer drills with China during which the armies will practice measures in the event of "accidental and provocative ballistic missile strikes."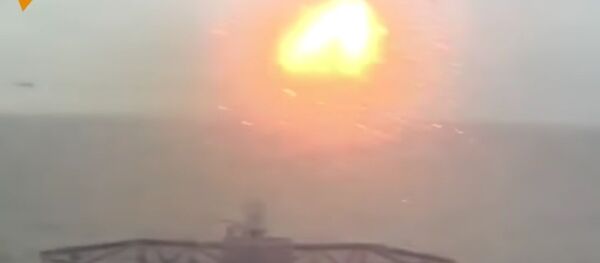 11 November 2017, 13:00 GMT
According to the ministry, the main goal of the joint drills set to take place in Beijing from December 11-16 is to work out the response to sudden and provocative attacks against the territories of China or Russia with the use of ballistic or cruise missiles.
For its part, the Chinese Defense Ministry has also commented on the upcoming event, saying that "the drills are not directed against third countries."
Situation on Korean Peninsula
The announcement had been made amid joint US-South Korean drills that kicked off on November 11, while the number of war games in the region has increased in recent months amid the unprecedented escalation of the North Korean crisis.
Earlier, South Korea together with the US and Australia held joint military drills in the East China sea aimed at what was said to be the "prevention of import and export of North Korean nuclear weapons and other weapons of mass destruction, and the implementation of UN Security Council resolutions regarding the illicit and provocative actions of North Korea."
READ MORE: Trump's Claims About Double Freeze Plan Rejection Have No Confirmation
Russia and China have repeatedly voiced their concerns over the increased number of drills in the region and reiterated calls to solve the North Korean issue via dialogue.
In the wake of the escalation of the crisis on the Korean peninsula this summer by Pyongyang's missile launches, Russia and China proposed a so-called double freeze plan that stipulated simultaneous cessation of North Korea's nuclear activity and US-South Korean military exercises. The US has so far rejected the plan, while North Korea hasn't provided a response yet.