Norway's Sovereign Wealth Fund, the largest investment portfolio on the planet by a wide margin, is set to divest any and all interests in the extraction, processing and sale of fossil fuels, an announcement that has stunned financial markets around the globe.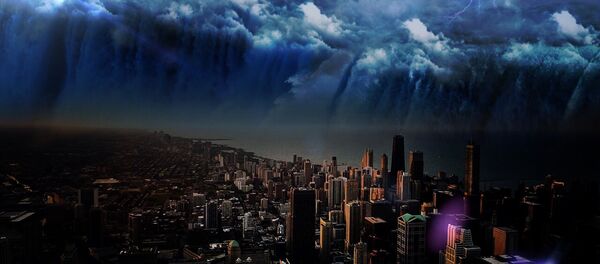 18 November 2017, 18:28 GMT
Said to contain some $35 billion in oil and gas stocks, the Norges Bank Investment Management fund, Norway's $1 trillion-plus — and growing — national nest egg, has announced that it is in the planning stages of creating a program to divest in its fossil fuel assets, a move seen to be the harbinger of a greater shift toward sustainable energy holdings.
Environmental groups have celebrated the move as a game changer for limiting the effects of global warming by human-induced climate change as a result of burning fossil fuels.
Managers of the fund maintain, however, that they are simply being financially prudent, according to Bloomberg.
"Our perspective here is to spread the risks for the state's wealth," stated Egil Matsen, one of the chief financial officers managing the fund. "We can do that better by not adding oil price risk through the fund."
The moves will be cautious at first, suggest regional energy analysts.
"We are talking about years rather than months or quarters," offered Oslo-based Rystad Energy spokesman Per Magnus Nysveen.
"This has nothing to do with the environment," Nysveen added, suggesting that the divestment represents the result of a "purely a financial debate," cited by Bloomberg.
Environmental groups and activists nonetheless see the announcement as a practical outgrowth of a movement that began some five years ago on college campuses as a means to shift the world's energy sources away from the use of fossil fuels.
"This is an enormous change," argued Mindy Lubber, the head of Ceres, a non-profit sustainable investing group.
"It's a shot heard around the world," she asserted.
"People are starting to recognize the risks of oil and gas," pointed out Jason Disterhoft of the Rainforest Action Network, a group seeking to challenge a legacy of poor corporate leadership on issues of climate and biodiversity.
As sustainable energy sources ramp up efforts globally — employing ever larger numbers of people and realizing the benefits of increasing technological and logistical economies of scale — their attractiveness as an investment has created an echo chamber that is speeding the move away from fossil fuels.
"It's an enormously important statement," Lubber noted of Norway's divestment plans. "Once one major player does it, others will follow."