MOSCOW (Sputnik) — FDP chief Christian Lindner said Monday that the party has withdrawn from the coalition talks with CDU/CSU and the Greens.
"We were chosen to change trends. That could not be achieved [at the coalition talks]," Lindner said.
FDP chief stressed that the party was not blaming anyone for standing up for their principles, but had to do the same with regard to its position.
"It is better not to govern than to govern in a wrong way," Lindner said.
The talks on the creation of the so-called Jamaica coalition have thus fallen through.
German Chancellor Angela Merkel has said she plans to inform German President Frank-Walter Steinmeier about the failure of coalition talks on Monday and to "see what happens."
"Unfortunately we could not complete the exploratory talks. I will inform the president tomorrow, then we will see what happens," Merkel said on Sunday, adding that she regretted FDP's decision and that immigration was an important issue at the negotiations.
The chancellor said that CDU and CSU would stand together at this "difficult time" and would continue leading the country and promoting its unity.
Ralf Stegner, a SPD deputy leader, said Monday that Grand Coalition with Merkel's CDU/CSU alliance remains bad tactic for the Social Democratic Party.    
"SPD election tactic (i.e. 'status quo' through prolonging of the Grand Coalition) was the wrong way to go on September 24 [election day] and remains so on November 20," Stegner said on Twitter.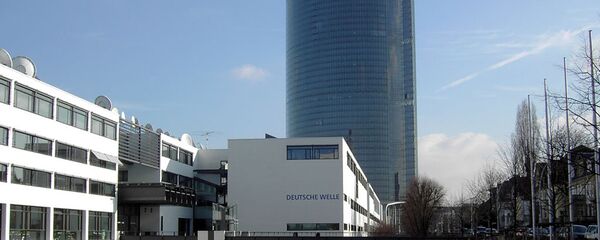 15 November 2017, 12:19 GMT
The CDU/CSU bloc could attempt to form a minority government with the Greens. If no government is formed, a new parliamentary election will have to be scheduled.
Juergen Trittin, a member of the Greens and former German Environment Minister, has expressed doubt over a possibility of a minority government with Chancellor Angela Merkel's bloc after the coalition talks with the FDP have failed.
"Germany needs a stable government and that is why the parliamentary majority is necessary. If the [Social Democratic Party] SPD continues to completely rule out the coalition, then I do not know how a minority government can be formed," Trittin told ZDF broadcaster.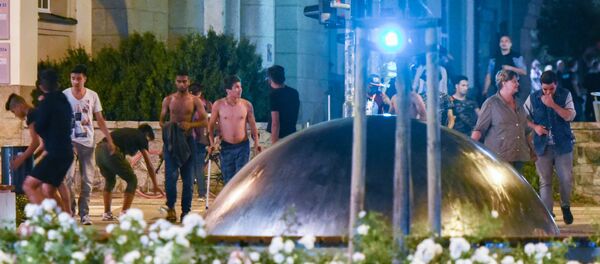 18 November 2017, 10:30 GMT
Preliminary negotiations on forming a coalition started on October 18. The talks were expected to finish on November 16. However, the disagreements over such issues as migration and climate have prevented parties from reaching a deal.
Mrs. Merkel noted on Thursday, November 16, that the potential coalition partners had "very different positions" on key policy issues but added "I believe it can work." All three parties were keen to avoid fresh elections, fearing it may boost the right-wing Alternative for Germany (AfD) even more. The AfD broke through the five percent threshold to gain their first seats in the Bundestag with their solidly anti-immigration stance.     
Ruling CDU/CSU alliance came in first in the September election with 32.9 percent of votes and secured 246 seats in the 709-seat parliament. The FDP came fourth with 10.7 percent of votes and 80 seats. The Greens came sixth, gaining 8.9 percent of votes and 67 seats.