CAIRO (Sputnik) — On Sunday, during an extraordinary meeting of the Arab League states Saudi Foreign Minister Adel Jubeir said that Iran's ballistic missiles may threaten all Arab nations.
"Saudi Arabia will not accept this open aggression and will protect its national security," Jubeir said.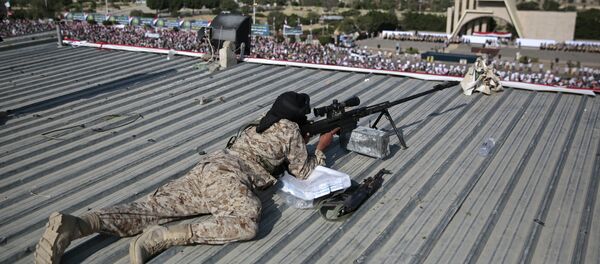 10 November 2017, 21:32 GMT
Earlier in November, the Saudi government said it destroyed a missile launched by Houthi rebels in Yemen before it landed at the airport in the Saudi capital of Riyadh. Saudi Arabia blamed Iran for the incident, which allegedly supports the Houthi movement. Riyadh called Tehran's alleged involvement in supplying Houthis with missiles "an act of war against the kingdom" and, relying on the right to self-defense, reserved the right to respond to Iran. The Iranian Foreign Ministry refuted these claims.