ANTALYA (Sputnik) — Russian Foreign Minister Sergei Lavrov has assessed the trilateral meeting on Syria of the foreign ministers of Turkey, Iran and Russia as useful, adding that the parties to the talks "agreed on all key issues."
"These talks should create the most favorable conditions to the Geneva process to solve the tasks set by the UNSC resolution 2254," Lavrov said after the ministerial meeting in the Turkish resort city of Antalya, noting that the defense ministries of the three ceasefire guarantor states also held talks ahead of the presidents' meeting, discussing interaction in Syria's de-escalation zones.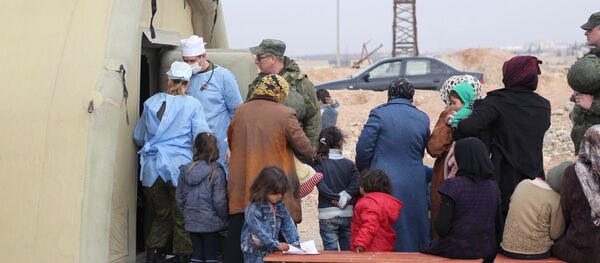 19 November 2017, 14:45 GMT
Moreover, Turkish Foreign Minister Mevlut Cavusoglu agreed with his Russian counterpart. In his opinion, Ankara, Moscow and Tehran have reached significant progress in negotiations on Syrian settlement.
"We have managed to bring significantly closer our positions concerning the ceasefire and decrease of tensions in the de-escalation zones. The situation in Syria is far better than last year," Cavusoglu told reporters after the meeting.
READ MORE: Abu Kamal and Raqqa: Is the US-Led Coalition Colluding With Daesh in Syria?
Turkey, Russia, and Iran will hold a summit to discuss developments in Syria next week in the Russian resort of Sochi, Turkish broadcaster NTV said on Thursday. The three countries will discuss the ongoing ceasefire in Syria at their November, 22 meeting. Besides, Russian, Turkish and Iranian general staff heads will discuss deployment of observers in the de-escalation zone in Syria's Idlib at the upcoming trilateral summit on Syrian settlement, Turkish Foreign Minister Mevlut Cavusoglu said Sunday.
Additionally, Lavrov has mentioned that the participation of Kurds in the future Syrian National Dialogue Congress had been also discussed during the meeting.
READ MORE: Terrorists Shell Central Damascus, Casualties Reported — Syrian State Media
The idea of creating the Syrian Congress of National Dialogue in Sochi was initially proposed by Russian President Vladimir Putin at the annual Valdai Discussion Club. Later, Russian Foreign Minister Sergei Lavrov explained that the Congress' main aim was to expand the circle of participants in the political settlement process in Syria and address issues regarding the future Syrian constitution and parliamentary and presidential elections.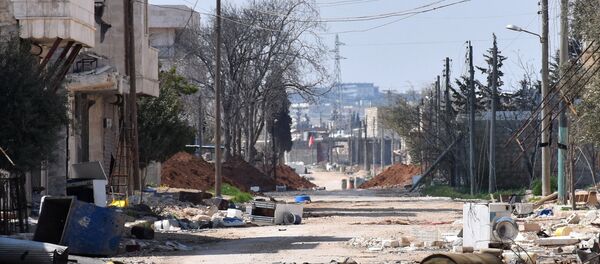 18 November 2017, 00:58 GMT
Russia has participated in numerous diplomatic engagements with Turkey and Iran in Astana, Kazakhstan to resolve the Syrian crisis. The countries are conducting active negotiations in the Astana format to improve the situation on the ground, and eventually pave the way for a political settlement.
The Syrian civil war has been raging for six years, with government forces fighting against both Syrian opposition groups and numerous extremist and terrorist groups, including Daesh.