BERLIN (Sputnik) — Germany's Greens party is ready to continue negotiations on forming a new German government, the party's parliamentary group co-chair and one of the party's leaders, Anton Hofreiter, said on Monday.
"If there are another negotiations, we will be ready for it," Hofreiter told reporters.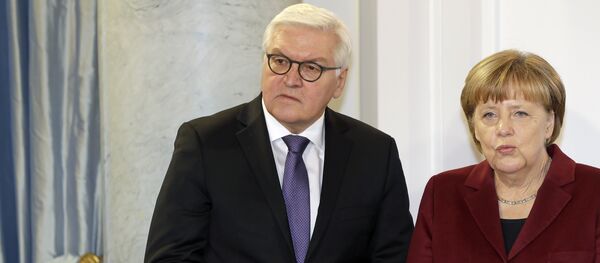 20 November 2017, 13:44 GMT
The politician noted that the discussions on whether Germany would hold a new election or form the minority government were speculations.
"If there are new elections, we will run in these elections with our ideas, if there are new ideas – we should see whether it is reasonable, the Greens are ready for negotiations at any moment," Hofreiter added.
Merkel can form a minority government with FDP or the green party.
If this also fails, the president of Germany will dissolve parliament and call for fresh elections.
Its very tricky for Merkel right now.

— Michael Johnson. (@Saafari_) 20 ноября 2017 г.
​Earlier on Monday the German Free Democratic Party (FDP) announced its withdrawal from the coalition talks with the union of the Christian Democratic Union of Germany (CDU) and Christian Social Union in Bavaria (CSU) and the Greens (prospective 'Jamaica coalition'). However, disagreements over such issues as migration and climate change have prevented parties from reaching a deal.
​The CDU/CSU bloc could agree to form a minority government with the Greens. If no government is formed, a new parliamentary election will have to be scheduled.