Only four years ago, the Danish Intelligence Service (FE) closed down the reconnaissance facility at Dueodde on the Baltic island of Bornholm, from where Soviet and Russian radio communication has been intercepted since the 1960s. Today, its successor is on the way to being built on the rocky island.
The Danish Intelligence Service plans to build an 85-meter mast in Østermarie, only 15 kilometers away from its predecessor, to be used in capturing radio signals from across the Baltic Sea. Again, Russia is seen as the main target of what was described as Denmark's "listening outpost."
"The initiative will strengthen FE's ability to monitor Russia's intentions towards Denmark, including its military ambitions in Denmark's vicinity," FE boss Lars Findsen told the newspaper Politiken.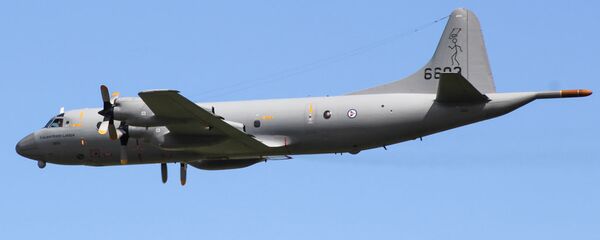 3 February 2017, 08:56 GMT
A few years ago, Danish military analysis indicated that the "Russian threat" had decreased sharply compared to the Cold War years. Today, the decision to reinstate surveillance has been attributed to Russia's "involvement on the Crimean Peninsula, in Ukraine and in Syria," which has allegedly revived the need to "keep an eye on the great power in the East."
"This makes sense and is well in line with the increased focus on the Baltic Sea area," military analyst Johannes Riber Nordby from the Defense Academy, said. According to him, radio communications from Russian warships and submarines in the Baltic Sea will be followed with particular interest.
However, Riber Nordby admitted that the new mast will hardly give Denmark the same level of "street cred" compared to its predecessor at Duoeodde, as NATO's Baltic members and Poland also have something to contribute.
In the early 2010s, the Dueodde facility, which had recently undergone renovation, was closed by former FE boss Thomas Ahrenkiel. Operating costs for the round-the-clock surveillance station were considered too high for the Danish budget.
Incumbent FE boss Lars Findsen argued that it was necessary to "re-prioritize" at that time in order to free up means to tackle cyberattacks and terrorism.
"Also, technology has changed a lot since the closure of Dueodde station," Lars Findsen claimed.

13 October 2017, 11:49 GMT
The construction permit for the new tower was granted in March this year, which triggered protests from locals who demanded to change the location or "recycle" the former surveillance tower — however, without success.
The former surveillance station at Dueodde is today open to visitors as an entertainment center known as Bornholmertårnet (Bornholm Tower) and even has a restaurant as a complement to the Cold War exhibition.
​Dubbed "Sunshine island" and "Rocky island," Bornholm is Denmark's easternmost territory, with a population of 40,000 inhabitants.
In recent years, the "Russian threat" has been utilized as a pretext for Denmark to ensure costlier defense expenditures