A new study published in the journal BMJ Open on Tuesday, November 21, has revealed that drinking red wine often leads to people whisking their partner off to bed — only to fall down on the job because they usually become sleepy very quickly.
A quarter of red wine drinkers admit to feeling sexy after a small tipple — although it wears off rather fast as 60 percent also admit to being tired as soon as they get into bed.
Researchers say the emotions people feel when drinking could, in fact, be linked to their tipple of choice.
The international survey revealed that spirits such as vodka, gin ans whisky, are often associated with feelings of energy, confidence and sexiness — although in some cases, some 30 percent of respondents, said it can also cause anger, aggression and tearfulness. This compared to about two percent of wine drinkers and seven percent of beer drinkers.
Think Before You Drink
It is hoped the study will urge more individuals to think carefully about the alcohol they consume as well as how much.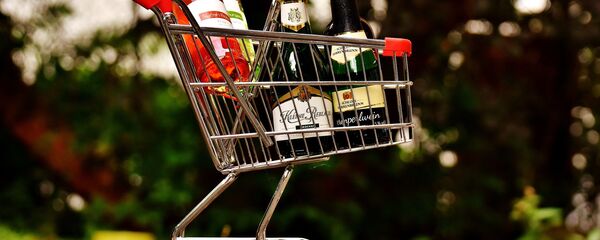 15 November 2017, 12:25 GMT
The study involved an anonymous online questionnaire that was completed by individuals aged between 18 and 34 who had drunk alcohol in the previous year.
The survey probed the type of alcohol drunk and associated emotions, and were asked in 11 different languages, with participants taking part from 21 countries around the world.
Nearly 30,000 people who had reported drinking red and white wine as well as beer and spirits revealed that certain types of alcoholic drink appear to be linked to particular emotions. 
Almost 53 percent of participants said drinking red wine made them feel relaxed — and emotion that was also linked to beer by nearly 50 percent of people, and white wine by nearly 33 percent.
That's The Spirit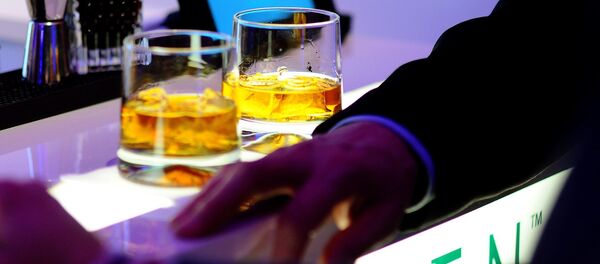 8 September 2017, 15:16 GMT
By contrast, spirits were linked to feelings of confidence by just over 59 percent of people, energy by more than 58 percent and sexiness by just over 42 percent.
Nearly two thirds of people said they linked red wine to feeling tired, while white wine was the tipple least often linked to tearfulness, with only 10 percent saying they associated it with becoming weepy.
Women were also generally likely to report feeling the various emotions on drinking alcohol, with men more likely to admit feelings of aggression. The proportion of people reporting various emotions, both positive and negative, generally increased with overall heaviness of drinking.
Further differences were found for the various drinks when participants' age, educational background and sex were considered.