"One and done! Effective immediately we are ELIMINATING the 3-year recertification requirement for pepper spray as part of our force protection training," Richardson wrote in a Facebook post with a video.
"You have to get pepper sprayed in the face every three years, and as I was talking with the team on [the USS Gridley destroyer], it seemed to me that once is enough there," Richardson said in the video.
"Once you get that experience you'll never forget it, and you'll be able to fight through pepper spray for the rest of your career," he added.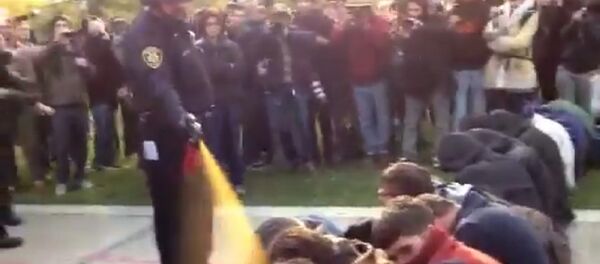 According to previous doctrine, the experience was supposed to be renewed periodically to keep memories fresh.
A report from 2007 published on the US Navy website described in color how cool it is to get some oleoresin capsicum (OC) in your face.
"I feel a lot more confident now having completed the course. Should the situation arise where I come in contact with [OC], I'll still be able to do my job well," the website quoted Aviation Ordnanceman 3rd Class Jennifer Johnson saying at the time. "It was intense, but as difficult as it was, I'm still happy to be a part of GW security."
"If they've never experienced the shock of being sprayed, then it's possible that they wouldn't have the confidence necessary to fight through the pain and do their job," Aviation Electronics Technician 1st Class (AW/SW) Pete Ingram said in the report.
"If they quit during the testing they're not qualified to use OC spray," he added.
Pepper spray can cause difficulty breathing, uncontrollable coughing and severe eye burning that may render a person effectively blind for 30-45 minutes. 
"I couldn't breath and it felt like my eyes had glass and like pepper in it," one sailor said, describing the training back in 2015, according to Fox News.
According to Stars and Stripes, the measure is "evidence that [Richardson] listens to sailors when he meets with them, and that sometimes changes can occur quickly as a result."