From his Mar-a-Lago resort, Trump told troops that "everybody's talking about the progress you've made in the last few months since I opened it up."
The "it" Trump is referring to is the recent US policy change essentially allowing the US military brass to ramp up its efforts in Afghanistan as it sees fit.
"We're not fighting anymore to just walk around — we're fighting to win," 45 added. "We're really winning… We know how to win — but we have to let you win. They weren't letting you win before. They weren't letting you play even. We're letting you win."
Speaking to Sputnik Radio's Loud & Clear with Brian Becker and John Kiriakou, Vijay Prashad, a professor of international studies at Trinity College, says that even though he normally gets his entertainment from Trump's talks, it wasn't so this time.
"Watching him speak about Afghanistan I have to say was not so much a pleasure… it was painful for several reasons," Prashad said, alluding to the bombing campaigns and increased US troop presence in the war-torn country. "It was not as much as entertaining for me to listen to this speech principally because of the viciousness that you know is going to come as a consequence of it."
Turning a full 180 degrees from his initial stance on the US role in Afghanistan, Trump went from proclaiming that the number of American troops would be massively reduced to doing the complete opposite, Prashad says.
And a sharp increase in troop numbers isn't the only thing on Prashad's mind. Since Trump adjusted the rules on how military officials could conduct themselves, military elites have taken the opportunity to start bombing opium production facilities to target the Taliban's revenue stream.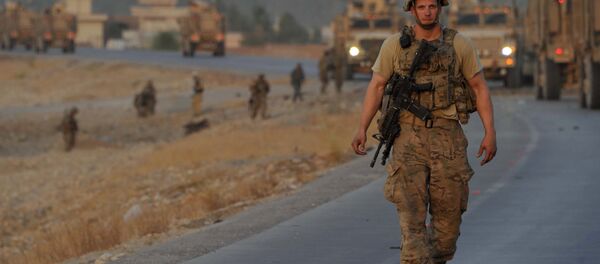 9 November 2017, 18:01 GMT
Prashad warns that this tactic isn't going to work in the US' favor.
"This increased bombing, which is going to further alienate people, because, okay fine you want to stop the opium exports, but what alternative are you proposing for the people of Afghanistan? By bombing the opium production facilities you're going to further alienate very large numbers of people — civilians largely — who are going to turn toward the Taliban."
"This is precisely what happened for the Taliban in the early part of the American occupation and it's going to be a repeat," the author of "The Death of The Nation and The Future of the Arab Revolution" said.
And simply ending all poppy farming isn't an option for civilians living in Taliban-controlled areas, says Kiriakou.
"When I was with the Senate Foreign Relations Committee to talk to opium poppy farmers and to ask them why… they're growing opium poppy when they could be growing winter wheat… they looked at me like I was crazy and most of them said [they didn't] want to grow opium poppy but the Taliban controls [the] area and they told [them] that if… the seeds that they delivered [weren't harvested] they'll come back here and kill everybody in [their] family."
For Prashad, this should have been a lesson learned by the Americans after the war in Vietnam.
"You can't win from the skies," he said. "The Americans should have learned this lesson in Vietnam: you don't win by bombing from the air, you don't win by dropping napalm and agent orange and destroying agriculture."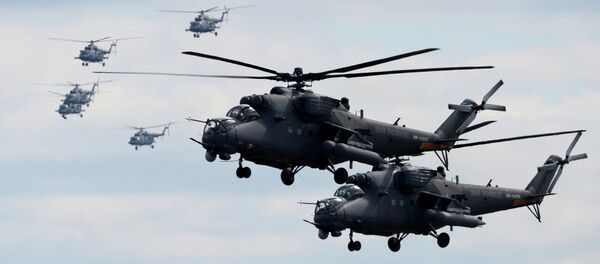 31 October 2017, 10:41 GMT
"This war in Afghanistan… it should be clear by now it's not a so-called winnable war," he added.
Though it's unclear for Prashad what a victory would even look like for the Trump administration, it might end up just being a "a series of great propaganda moments, sort of a 'mission accomplished.'"
"There will be very large claims [of a victory], but these claims will not be substantiated by reality."