WASHINGTON (Sputnik) – The United States is now in a position to stop providing military support to opposition groups in Syria as Daesh terrorist group is being crushed in the country, White House press secretary Sarah Sanders said during a press briefing.
"Now that we're continuing to crush the physical caliphate we're in a position to stop providing military equipment to certain groups, but that doesn't mean stopping all support of those individual groups," Sanders told reporters on Monday.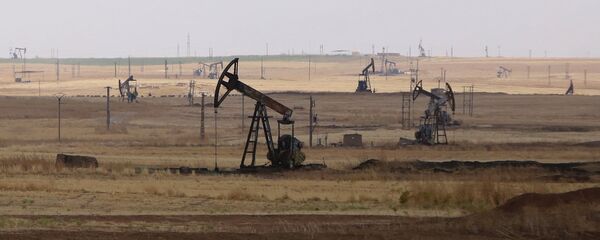 23 November 2017, 15:17 GMT
Last month, the SDF announced the complete liberation of Raqqa, which was seized by Daesh in 2014 and proclaimed the group's capital.
On Friday, Turkey's government said President Donald Trump assured his Turkish counterpart President Recep Tayyip Erdogan that the United States would halt all weapons deliveries to the Kurdish People's Protection Units (YPG), which is part of the Syrian Democratic Forces.
The US weapons deliveries have angered Turkey, which sees the YPG as an extension of the Kurdistan Workers' Party (PKK), a designated terrorist group in both Turkey and the United States.