New Delhi (Sputnik) — Russia's state-owned gas producer Gazprom is preparing to deliver the first tranche of gas ordered by India's GAIL as per a 20-year contract inked by the two sides in 2012. According to the deal, Gazprom is to supply 2.5 million ton of liquefied natural gas (LNG) to India for the next twenty years at the mutually agreed price. Highly placed officials in GAIL told Sputnik that the state-owned firm received a notification from Gazprom this month about the formal delivery of the agreed contract of 2.5 million ton LNG for the next 20 years. The notification comes even as India was making efforts to renegotiate the price of LNG with the world's largest gas producer.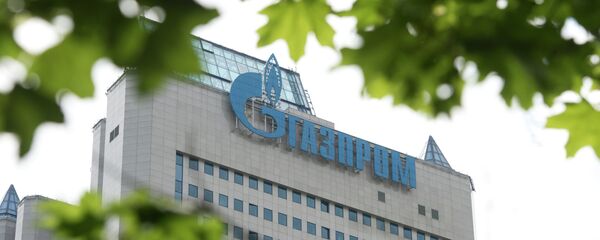 15 October 2016, 17:00 GMT
In September, GAIL successfully renegotiated the price of LNG with American Exxon Mobil Corp. at a revised price of 1.44 million tons of LNG per year to be imported from Australia's Gorgon project. Earlier in 2015, India renegotiated the price for a long-term deal to import 7.5 million tons per year of LNG from Qatar.
The Indian government has been desperately trying to push the consumption of gas in order to take it to 15 percent of the country's total energy mix from the present level of 6-7%. However, gas retailers are facing a slump in business due to the newly implemented sales tax regime, which may be relaxed very soon.