In his op-ed, titled "Vladimir Putin is using fake news just like tanks and missiles…and from Brexit to Catalonia his goal is to weaken the West," Robinson argued that it was suspicious that Russian foreign-language media outlets Sputnik & RT were operating in the UK amid strife over issues like Brexit and Scottish independence.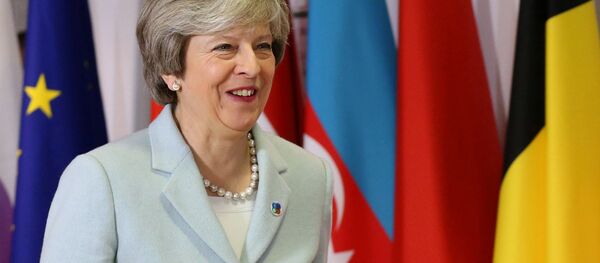 24 November 2017, 17:40 GMT
"I am not arguing that those who backed Brexit or Scottish independence fell for a foreign plot. But we need to understand why the Kremlin might want to set up its own TV news network in London called RT, or Russia Today, and a news agency in Edinburgh called Sputnik," Robinson wrote.
The Russian Embassy in the UK, well-known for its regular stream of tweets trolling Western politicians and pundits who claim that Russia is somehow responsible for all the problems in the world, couldn't resist calling Robinson out on the flaw in his argument. 
Turning the anchor's own dubious logic around on him, the Embassy asked whether maybe Moscow should consider the presence of Russian-language editions of the BBC and British news agency Reuters as a sign of Whitehall's insidious plans.
"How does it sound this way, @bbcnickrobinson?" the Embassy quipped.
Amid hysteria over the presence of Sputnik and RT in several Western countries, a bevy of Russian-language Western media continues to freely operate in Russia, including the BBC, Reuters, Deutsche Welle, and Radio Free Europe/Radio Liberty, the latter funded directly by the US government. Meanwhile, in the US, RT America and Radio Sputnik's US partner Reston Translator were forced to register as 'foreign agents' by the US Department of Justice earlier this month.
Twitter users thanked the Embassy for its witty response.
The hypocrisy is top shelf. Top shelf I tell you! You don't get to the top shelf without years and years of practice.

— Ocean's Papa (@RickRoot714) 27 ноября 2017 г.
Excellent 'flip of the coin'. There's an aggressive agenda against Russia and because MSM perpetuates myths, baseless accusations and rhetoric, the public perception of Russia is primed to accept demonisation of Putin et al. #Russiagate

— Disobedient Slave (@JLadstone) 27 ноября 2017 г.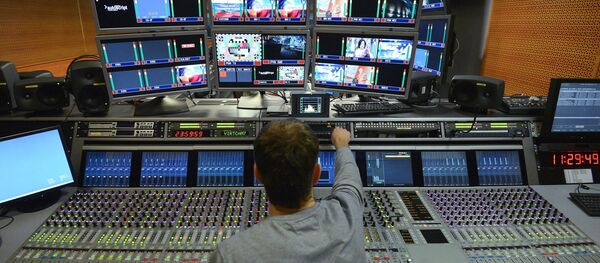 26 November 2017, 01:11 GMT
Meanwhile, Daily Mail readers lambasted Robinson for his hypocrisy in the comments section under his piece. The top comment to the article complained that sentiments like his prevent people in the West from understanding the real source of their problems: 
"The West has been well able to weaken itself thank you very much due to traitorous politicians like Merkel, Macron, Blair as well as [the] Empire building maniacs in the EU allowing millions of illegals in. This is what's causing all the strife. But no blame the reds under the bed! We'll all happily fight our way to Moscow for the glorious EU! NOT!," user Herrick wrote.
"So basically anything that Nick Robinson doesn't agree with is financed, or has been influenced by Russia!! Risible, absolutely risible.." user Linkchanger added.