On Tuesday, the 93-year-old Mugabe formally resigned from his presidency, ending a nearly 30-year reign. Mugabe's resignation was all but forced by military leaders in exchange for Mnangagwa, a longtime military ally who was embroiled in a power struggle with Mugabe's wife, Grace, over who would next lead the nation. Grace fled the country during the coup, and her current whereabouts are unknown.
The 75-year-old Mnangagwa spoke publicly in Harare on Friday, promising a bright future for the beleaguered southern African nation. Mnangagwa said that he would govern for all "patriotic Zimbabweans" and promised that elections would be held in 2018, as slated. He also vowed to intensify the fight against government corruption that has plagued Zimbabwe. Human rights were not discussed in his speech, but he did call for Zimbabweans to "let bygones be bygones."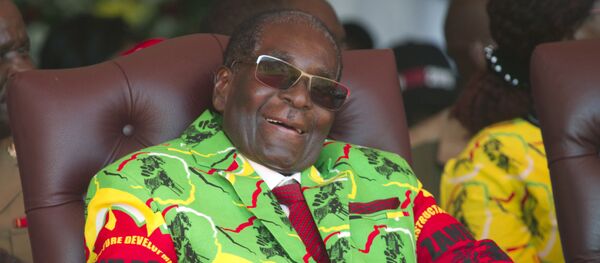 27 November 2017, 15:21 GMT
One such bygone may be the Gukurahundi (a Shona word that roughly translates to "the early rain which washes away the chaff before the spring rains"). Between 1983 and 1987, Harare undertook an ethnic cleansing of the Ndebele people. An estimated 20,000 people were killed in the purges, brought on as retribution for Ndebele opposition to the young government in Harare.
Mugabe, then prime minister, led the purges, but Mnangagwa served as minister of state security and publicly referred to the Ndebele rebels as "cockroaches" with a vow to "shorten their stay on Earth."
Mnangagwa denies involvement in the massacres, but many are unconvinced that he's any better than his predecessor. "Just because [Mnangagwa] has wrestled power from the devil does not mean I see him as the messiah," said Zimbabwean activist Patson Dzamara, whose brother Itai vanished in 2015 after protesting the government.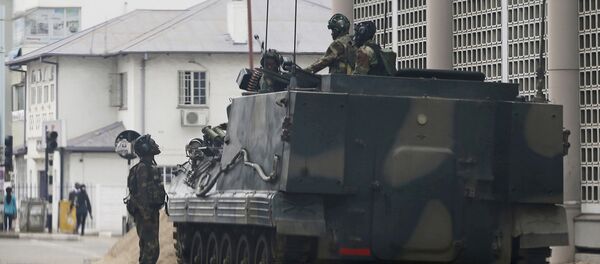 25 November 2017, 09:41 GMT
"So many have been killed, maimed, tortured or imprisoned, and the ones who are presiding over this transition are the ones responsible."
Zimbabwe is no stranger to political suppression and human rights abuses, most frequently targeting political dissidents. A 2007 crackdown on the Movement for Democratic Change, the nation's largest opposition party, saw opposition leaders beaten, arrested and killed by police. Mnangagwa, then the minister of rural housing and social amenities, was reportedly the chief architect behind the crackdown.
More recently, from July 2016 onwards, a national strike against government corruption and repression and profound economic hardship led to hundreds of arrests. The instability symbolized by these protests tied into the deposement of Mugabe, as anti-Mugabe marches following the military takeover were organized by the same people as the original strike.