Israeli Prime Minister Benjamin Netanyahu was "genuinely agitating towards action" against the Iranian government, Kerry said Tuesday at an event in Washington, according to published reports.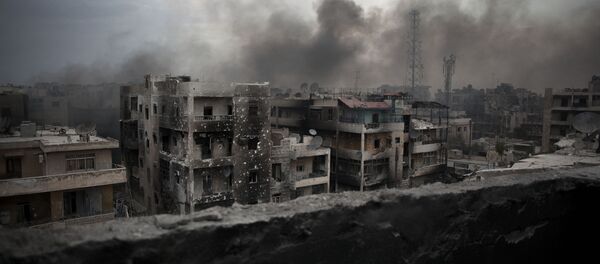 1 October 2016, 18:27 GMT
The leaders of other Middle East nations, including Egypt, also tried to sway the US into going to war with Iran because bombing the country is "the only thing they [the Iranians] are going to understand," Kerry said.
On the former diplomat's account, Washington viewed the proposal as a trick. If the US did take such military action against Iran, Kerry believed many Middle East nations would follow up by condemning the US for using excessive military force.
Kerry defended the deal struck with Iran to monitor its nuclear production facilities. The deal will prevent Tehran from producing its own nuclear weapon in 10 or 15 years, when certain restrictions in the deal are lifted. After that point, it is uncertain whether Iran will seek to build out their nuclear arsenal, Kerry said.

14 October 2017, 00:50 GMT
It's easy to understand, then, why the Israeli prime minister celebrated recent moves against that deal in Washington.
Earlier this year, Netanyahu praised US President Donald Trump's refusal to recertify Iran's compliance with the deal, though independent auditors and other signatories to the landmark agreement say Iran has been compliant.
Trump created an "opportunity to fix this bad deal, to roll back Iran's aggression and to confront its criminal support of terrorism. That's why Israel embraces this opportunity," Netanyahu said following the decertification in October.