WASHINGTON (Sputnik) — The United States had employed the depression-era Tariff Act of 1930 for the first time in a quarter century to launch an investigation of Chinese government subsidies to promote exports of aluminium sheet, the US Department of Commerce announced in a press release.
"President [Donald] Trump made it clear from day one that unfair trade practices will not be tolerated under this administration, and today we take one more step in fulfilling that promise," US Commerce Secretary Wilbur Ross stated in the release on Tuesday. "We are self-initiating the first trade case in over a quarter century, showing once again that we stand in constant vigilance in support of free, fair, and reciprocal trade."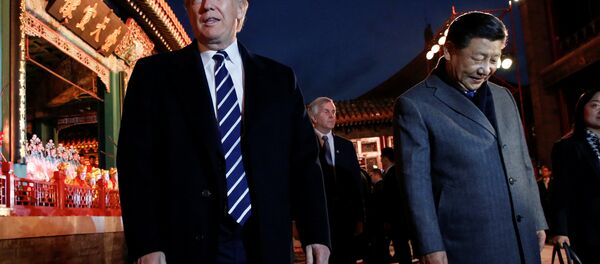 14 November 2017, 16:37 GMT
Anti-dumping and countervailing are generally initiated in response to petitions filed by a domestic industry alleging harm from
imports
due to unfair trade practices, the release explained.
By contrast, self-initiation authority can be exercised whenever the Commerce Secretary determines, from information available, that a formal investigation is warranted.
The investigation targets "common alloy aluminum sheet," which consists of multiple grades, according to industry websites. Uses range from airplanes, where high strength-to-weight ratios and resistance to fatigue is needed, to household items such as frying pans.
The Commerce Department last self-initiated a countervailing duty investigation in 1991 on softwood lumber from Canada, the release noted. The last self-initiated anti-dumping duty investigation occurred in 1985 on semiconductors from Japan.