Corporate media outlets like Fox and CNN are "really struggling with viewership, they're having a hard time getting as many viewers as they used to get," Zeese said Thursday on Radio Sputnik's Loud & Clear.
With the upswing in independent journalists, activist journalists and foreign journalists, alternative media's collective power is steadily increasing. The corporate media "is afraid of that power," Zeese said.
​On Wednesday, Congress told RT that because it registered (under duress) under the 1938 Foreign Agent Registration Act (FARA) it was not allowed to have press credentials on Capitol Hill. However, when RT filed the FARA paperwork, the US Justice Department said it was merely a legal formality that would have no impact on RT's ability to report the news.
"The law does not restrict registrants from operating, however. Other US agents of foreign media entities are currently registered under FARA and continue to operate freely in the United States," the DOJ said November 13.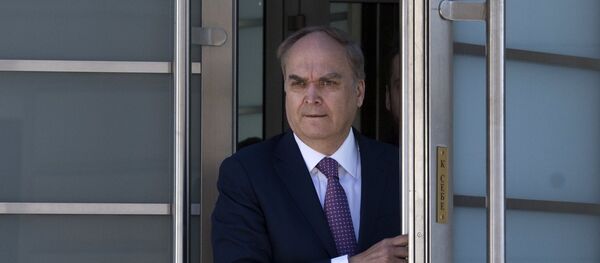 30 November 2017, 08:15 GMT
"I would like to know why the BBC has press credentials on Capitol Hill. Is the BBC not fully owned by the government of the United Kingdom?," Loud & Clear host John Kiriakou said.
Indeed, "there's a long list of BBC-like networks from Asia and Latin America that are covering Congress," Zeese confirmed.
"This is obviously targeted at Russia. I think RT's gotten caught up in two very strong forces. One is Russiagate and the whole neo-McCarthyism that we're going through, and the other is the 'fake news' phenomena, which is really cover for an attack on independent media," Zeese explained.

30 November 2017, 23:51 GMT
RT Editor-in-Chief Margarita Simonyan blasted Congress' move to yank RT's credentials. "To all the self-righteous defenders of 'freedom of speech' who oh-so-ardently proclaimed that FARA registration places no restrictions whatsoever on RT's journalistic work in the US: Withdrawal of Congressional credentials speaks much louder than empty platitudes," Simonyan said Wednesday.
Meanwhile, Philippe Leruth, president of the International Federation of Journalists, told Sputnik News Thursday that the Congressional Radio and Television Correspondents' Gallery's decision amounted to "insidious censorship."