MOSCOW (Sputnik) — The UK government has banned departments responsible for national security from using software products made by Kaspersky Lab, according to a letter seen by US media.
The Financial Times newspaper reported Friday that a letter circulated among top officials of all British government departments warned of a cybersecurity threat coming from the Moscow-based firm.
The threat allegedly stems from what a branch of UK's spying agency, the Government Communications Headquarters (GCHQ), sees as Russia's campaign of online espionage.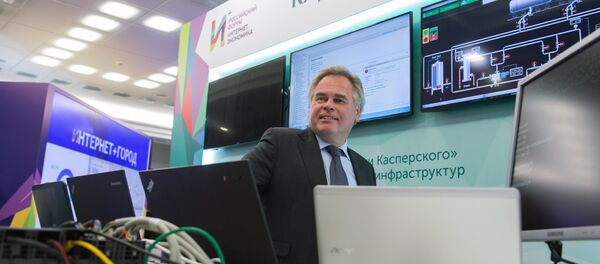 28 November 2017, 17:27 GMT
Earlier, Kaspersky Lab IT company has come under increased pressure in the United States, amid accusations concerning its alleged work for Russian intelligence. US Acting Homeland Security Secretary Elaine Duke ordered all the country's federal departments and agencies to stop using Kaspersky Lab products within the next 90 days, saying the company's products allegedly represented a threat to security.
Kaspersky Lab CEO Eugene Kaspersky has refuted all the allegations spread by the media regarding the Russian cybersecurity company's involvement in spying through its products. WikiLeaks later discovered that CIA had written a code to "impersonate" Russia-based Kaspersky Lab, which had been used at least three times.