"Bitcoin is now being used quite a lot as a means of buying apartment complexes, public companies in Australia. It helps cut the cost of transactions. In countries like Venezuela and Zimbabwe, for example, individuals use Bitcoin because they say it is the most stable form of wealth," Quinn-Watson told Sputnik.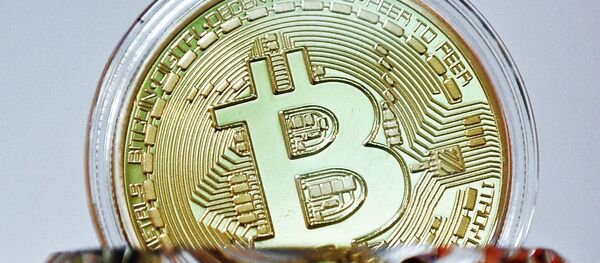 2 December 2017, 12:30 GMT
He further said: "I think there will be a lot more volatility in the coming 12 months. Demand for the use of bitcoin will only continue to grow as people will increasingly use it as a means of exchange. India, Indonesia and other Southeast Asian countries are having much higher volumes of transactions by individuals and companies using Bitcoins and other cryptocurrencies. I see huge opportunities for
blockchain
technology both in the financial sphere and in industry as it helps reduce the cost of financial transactions.
We may also see [the role of Bitcoin growing] with certain banking functions becoming redundant and bank transactions becoming less profitable. I think the use of Bitcoin is a much more straightforward and clear way to go in terms of where the money goes."
Learn more about bitcoin technology in this edition of Weekend Special with Sebastian Quinn-Watson.