It is the first since the 1980s that the US state of Hawaii has resumed its nuclear warning tests amid the increased and worrisome threat of Kim Jong-un persisting with his nuke program.
The American state of Hawaii, in the Pacific, already conducts monthly siren tests for natural disasters, tsunamis among others. Yet, the nuclear attack warning will come in a different, slightly weaker tone, described by most media outlets as "wavering," which will encourage locals to stay indoors and await further instructions.
This nuclear alarm Hawaii is testing just went off outside our house. It was a test but thought ol boy was about to be burnt to a crisp

— kayzo (@KayzoMusic) 1 декабря 2017 г.
 From now on the practice signal will be sounded the first day of every month.
Nuclear Attack testing alarm went off for the first time today to make all people living in Hawaii aware of the tone/sound in case of true emergencies. Pretty wild…. 😳

— Raw Alignment (@Raw_Alignment) 2 декабря 2017 г.
However "wild" it may seem, the threat is tangible enough, as North Korea said a new intercontinental ballistic missile it tested last week can hit any location in the mainland US, with Hawaii being just 20 minutes away along its route.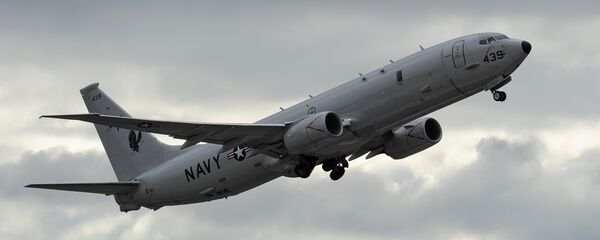 29 September 2017, 23:07 GMT
Vern Miyagi, who heads the Hawaii Emergency Management Agency, stressed it is crucially important for the public to understand what the different tones mean and be capable of differentiating between them, the Honolulu Star-Advertiser reported.
Wednesday's dramatic launch of North Korea's new Hwasong-15 long-range missile is the most recent one following 6 nuke tests in 2016 and over 20 in 2017. Experts argue it may give the country a de facto deterrence credible enough to challenge  US military power, as well as further boost Kim Jong-un's domestic reputation. Or this may count as a prelude to further testing, the BBC wrote.​