Brought to you by the National Research Nuclear University MEPhI
Materials researchers from the National University of Science and Technology MISIS (NUST MISIS) have come up with an innovative and cost-effective method to manufacture magnesium alloys for the aerospace and engineering industries. They have developed a new type of flux to create unique metals with high corrosion resistance levels and impressive mechanical properties. Magnesium parts and components can reduce the weight of aircraft and motor vehicles considerably.
READ MORE: Scientists Reproduce Planet Formation in Lab Model
Magnesium is a very light metal, and its density is less than that of titanium and aluminum, that is, 1.73 grams per cubic centimeter compared to 4.5 and 2.7 grams, respectively. This is a big difference for the aerospace industry which faces tough weight restrictions. However, the low corrosion resistance of Russian-made magnesium alloys does not allow them to be used in aviation, rocket-and-missile design or auto manufacturing. This negatively affects the competitiveness of Russian technology and equipment on global markets.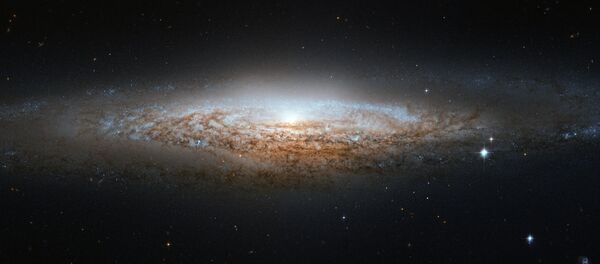 1 December 2017, 18:47 GMT
Molten magnesium alloys are renowned for their high chemical activity. Therefore it is impossible to melt them without special protective measures ruling out any contact with the ambient air. This is why the following measures were developed for the magnesium industry during its early days: The molten surface is coated with flux, a special quick-melting salt. This salt flows in all directions preventing oxidization and ignition. An average of 300 kilograms of flux is needed to melt and refine one metric ton of magnesium alloy and to conduct auxiliary operations.
NUST MISIS researchers used carnallite, a mineral from the Urals, as a basic flux component. They injected this mineral with a 30 percent calcium chloride solution and obtained a flux with a high purifying effect. The flux's improved composition and manufacturing method guarantee unimpeded flow. The first deflagration spots on the molten metal's surface appear long after the surface is coated with flux. And, most importantly, there are almost no defective or substandard effects in terms of salt inclusions. The technology eventually guarantees the greater corrosion resistance of magnesium castings, reduces the loss of alloying components, and also guarantees a stable chemical composition of alloys.
"The use of this technology, developed by NUST MISIS in collaboration with its industrial partner OK STROIBIS (leading domestic manufacturer of auxiliary materials for non-ferrous metallurgy), will help prevent the formation of slags containing toxic barium, improve the quality of manufactured magnesium alloys, boost its competitiveness on domestic and foreign markets and increase import substitution levels in Russia's aerospace and automotive sectors," project manager Anton Nalivaiko, a leading engineer with NUST MISIS' Center for Industrial Prototyping of High Complexity, said.
READ MORE: Space Farms: 'Mark Watney in The Martian Was Right to Add Poop to the Soil'
This commercial technology will reduce magnesium pouring and casting costs by 20-30 percent and will simultaneously boost corrosion resistance. It will eliminate two main obstacles hampering the large-scale use of these alloys by the Russian aerospace industry.
Developers are currently building an experimental facility for obtaining a trial batch of these effective fluxes for large-scale laboratory tests.