The newly elected leadership of AfD does not intend to change the party's political course to a further right-wing position, Peter Boehringer, a member of the AfD parliamentary group, told Sputnik on Monday.
"No leaning to the right. Course is unchanged," Boehringer said while answering a question on whether the party's politics will lean to the right after Gauland's election.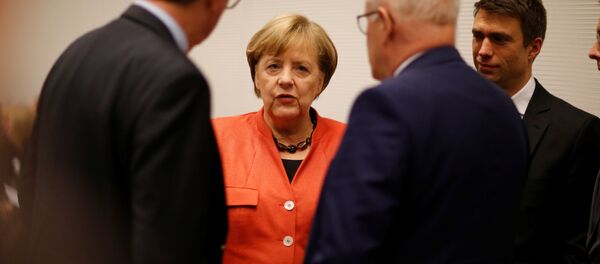 3 December 2017, 08:05 GMT
Now, Gauland plans to focus on internal consolidation of the party and updating its agenda, according to Anton Friesen, a member of the AfD parliamentary group.
"To unite the party, integrate all trends, work closely with the faction in the Bundestag, in the parliaments of the land and all party structures 'on the ground.' The reaction of German society, unlike the reaction of the German media, will be positive. The main thing is a single party in the name of Germany," Friesen told Sputnik in response to the question on what the agenda of the party will include following the election.
The AfD, established in 2013, focuses on anti-immigration agenda and Euroscepticism. Following the September election, the party entered the Bundestag for the first time.