Russia has good chances to make it to the quarterfinals during the 2018 World Cup, journalist and sports analyst Jörg Jakob told Sputnik Germany.
Although the team will be under huge pressure, the expert is confident that the Russian football players will perform on a high level.
"Russia has very, very good chances to achieve good results at home. I bet on quarterfinals — at least," Jakob said.
Assessing his national team's prospects in the upcoming competition, the expert said that Germany is likely to rank first in Group F.
"I don't want my words to sound presumptuous, but Germany, of course, should be seen as a clear favorite," Jakob noted.
According to him, the remaining teams in this group are more or less equal in terms of skill. The Swedes, however, have the greatest chance to take second place, the expert said.
Jakob also commented on the situation in other groups. Group D, which includes Argentina, Iceland, Croatia and Nigeria, according to him, is the strongest one. Another "highlight," in his view, would be a "duel" between the two favorites — Portugal and Spain — in Group B.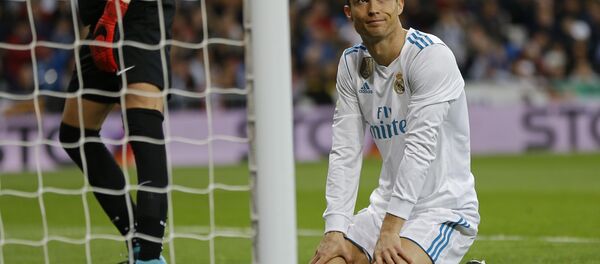 1 December 2017, 16:38 GMT
The
World Cup draw
took place in Moscow on Friday. Russia will be competing against Uruguay, Egypt and Saudi Arabia in Group A. It will kick off the tournament on June 14, 2018, against the Saudis.
Spain and Portugal are in Group B, along with Iran and Morocco. Germany will compete in the same group as Mexico, Sweden and South Korea.
The 2018 FIFA World Cup in Russia is scheduled to be held in 11 Russian cities, from June 14 to July 15, 2018. This will be the first World Cup to take place in Europe since 2006.