A recent survey by the Center for Holocaust and Minorities (HL Center) has yielded contradictory results. Although the prevalence of anti-Semitic bias among the local population fell from 12.1 percent in 2011 to 8.3 percent in 2017, 70 percent of the Norwegian Jews themselves claim that hatred of Jews has risen in recent years. Furthermore, two out of three Norwegian Jews admitted they had to hide their beliefs for fear of negative attitudes.
The survey also indicated a prevalence of anti-Semitism among Norway's growing Muslim diaspora. Twenty percent of local Muslims and 11 percent of the general population believe that harassment and violence against Jews could be justified to some extent by the conflict in the Middle East. Additionally, 42 percent of the Muslims surveyed argued that Jews had "too much influence over the world economy," compared with only 9 percent of the total population, Norwegian national broadcaster NRK reported.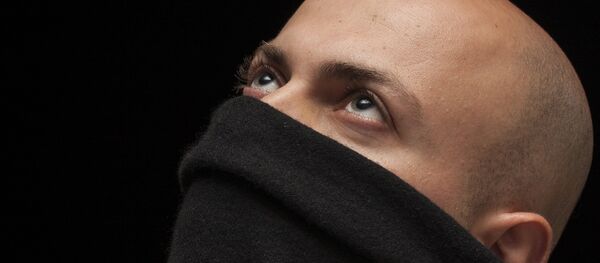 28 November 2017, 10:50 GMT
Anti-Semitic sentiment was found to be most prevalent among Muslim immigrants who had lived in Norway for at least five years. In this group, anti-Jewish beliefs were expressed by 28.9 percent, which is more than three times the overall figure for the Norwegian population.
Norwegian Children, Equality and Social Inclusion Minister Solveig Horne said it was pleasing to see a decline in negative attitudes toward Jews. However, she also expressed concern that the very same survey indicated Islamophobic attitudes among her fellow Norwegians. A total of 34 percent of the respondents were found be prejudiced against Muslims.
The claim "Muslims will never be integrated into Norwegian society" was supported by 42 percent of the respondents. Another 39 percent found that Muslims posed a threat to Norwegian culture, while 31 percent shared the belief that "Muslims want to take over Europe." At the same time, skepticism about having Muslims as neighbors or friends was dwindling. Previously, a quarter of Norwegians reportedly regarded Islam as a threat.
"It's bad that negative attitudes against Muslims are so widespread. Another cause for concern is that both Muslims and Jews find that prejudice has increased in recent years," Solveig Horne said.
​At present, Norway, a nation of 5.2 million, has a tiny Jewish community of about 700-1,200 people. The Jewish diaspora reached its peak at about 2,100 people, but suffered dramatic losses under the Nazi German occupation of Norway, which lasted between 1940 and 1945.

By contrast, the nation's Muslim diaspora has been steadily rising since the 1960s. At present, the percentage of 
Muslims
is expected to hover at around 4 percent of the population, while reaching as much as 10 percent in urban areas such as Oslo County.
In neighboring Sweden, which has the EU's seventh largest Jewish diaspora, anti-Semitism was reported to rise in lockstep with Muslim immigration, amid dropping numbers within the Jewish community. In Malmö, which is often touted as Sweden's "most multicultural city," where less than half of the population is ethnically Swedish, members of the Jewish community, including rabbis, have experienced violence and attacks.