On Thursday, German Social Democratic Party (SPD) members voted overwhelmingly to allow their party's leadership to enter talks with Chancellor Angela Merkel's conservatives (CDU/CSU, the alliance of the Christian Democratic Union of Germany and Christian Social Union) on forming a government.
According to Bild newspaper, 600 delegates woted in favor of the move.
"Significant majority is in favor," an SPD representative said.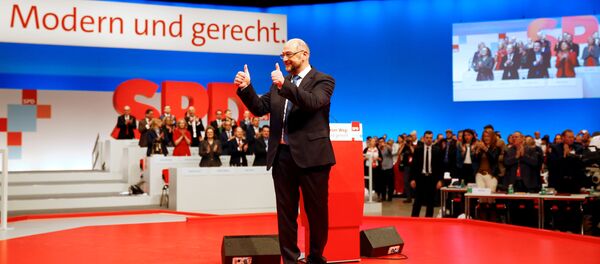 7 December 2017, 15:49 GMT