The Swedish farmer from the island of Gotland made the sensational discovery in the summer of 2012, when dirt was excavated from his land during roadworks in Ekselhem. A shiny object that attracted the man's curiosity proved to be a cache from the days of olden, Swedish national broadcaster SVT reported.
The man reported the find to the Gotland museum, which sent archeologists equipped with metal detectors to peruse the plot. Eventually, a stash of 712 silver coins was unearthed together with other silver items and raw silver. The bulk of the find lay in a copper vessel with a lid, measuring a height of 7.5 centimeters and a circumference of 38.5 centimeters.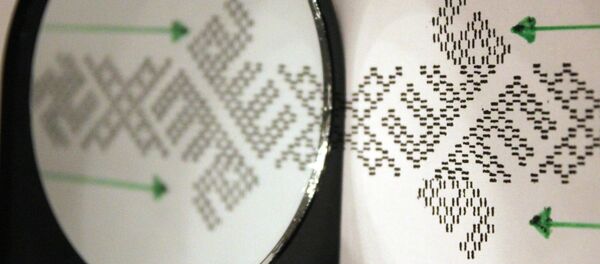 19 October 2017, 11:51 GMT
The coins reportedly came from all parts of the known world at that time, which largely coincided with the map of the Viking exploits. The contents weighing a total of 1.7 kilograms originated from the Viking era and were subsequently dated from between 970 and 1130.
Now, more than five years later, the appreciation of all the items has finally been completed, and the farmer was given a healthy SEK 397,845 (roughly $47,000) reward for his discovery by the Swedish National Heritage Board. Some of the finds were found to have a very high silver content, the board commented on its judgment.
​​The find was described as highly unusual, since few treasures from the same period and of the same scope have been unearthed on Gotland.
During the Viking era, Gotland had a rich merchant class who thrived on the bustling Baltic trade, maintaining a network spanning dozens of harbors and markets. The emergence of Gotland's well-to-do seafaring elite accounts for the exceptionally large number of runestones found on the island. Gotlanders effectively ran an independent republic, prospering from its unique position as the meeting point between the West and the East. Today, Gotland is Sweden's largest island with a population of almost 60,000.
​In 1999, the world's largest Viking silver treasure, called the Spillings Hoard, was found on the eponymous farm on Gotland. The cache weighed a total of 67 kilograms and included about 14,000 coins from foreign countries, mostly Islamic. Ironically, the treasure was found by accident while filming a news report about illegal treasure hunting. The farmer who owned the land was handed a reward of about SEK 2 million (about $308,000).
​Although discoveries dating before 1850 and lacking an established owner belong to the person who found them, the finder is obliged to hand them in to the state in exchange for compensation to the equivalent value.