Bitcoin's Death
Bitcoin, the most popular cryptocurrency in the world, is expected to continue its phenomenal growth in 2018 and reach a new historic record value of $60,000 before drastically falling due to new policies put in place in China and Russia, the "Outrageous Predictions" report by Denmark's Saxo Bank said on Friday.
"The Bitcoin phenomenon finds the rug torn out from under it as Russia and China move deftly to sideline and even prohibit non-sanctioned cryptocurrencies domestically. Russia officially enters the cryptocurrency mining space to influence protocol developments and shift the focus away from Bitcoin in an effort to keep more Russian capital onshore. China makes a similar move," Kay Van-Petersen, the bank's macro and cryptocurrency strategist and Jacob Pouncey, a cryptocurrency analyst, said, as quoted in the report.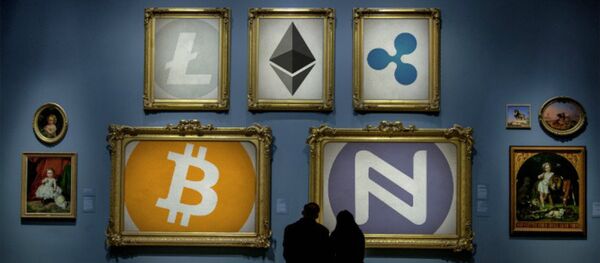 7 December 2017, 15:36 GMT
China, in its turn, may introduce an officially-backed cryptocurrency, thus decreasing global interest in speculative cryptocurrencies despite the rising prospects of the blockchain technologies, according to Saxo Bank.
"After its spectacular peak in 2018, Bitcoin crashes and limps into 2019 close to its fundamental 'production cost' of $1,000," the report read.
Cryptocurrencies have no material form and allow users to make payments for goods and services online. They were introduced in 2009 as an independent alternative to government-backed currencies. Bitcoin has been steadily growing throughout 2017. On Thursday, it reached its historic record value and traded at over $14,000.
READ MORE: Resistance to Bitcoin States' Attempt to Thwart Wealth Redistribution
Internal EU Row to Spark Euro's Fall
Growing tensions between the French-German EU "core" and the Eurosceptic anti-immigration Visegrad Group (V4 group), which includes the Czech Republic, Hungary, Poland and Slovakia, may result in a downfall of bloc's currency in 2018 once Austria joins the Visegrad group, the "Outrageous Predictions" report by Denmark's Saxo Bank said on Friday.
READ MORE: 'Fall of Euro is Inevitable' as EU Lacks Political Will to Transform
The report predicts that the Visegrad countries can further get close with Austria and also attract other EU countries, such Italy and Slovenia, thus forming a blocking minority in the European Council in opposition to the bloc's "core" members, according to the report.
"Europe's political centre of gravity shifts from the Franco-German couple to Central and Eastern Europe. The EU's institutional blockage does not take long to worry financial markets. After spiking to new highs versus the G10 and many EM currencies by late in 2018, the euro rapidly weakens towards parity with USD," Christopher Dembik, the bank's head of macro analysis, said, as quoted in the report.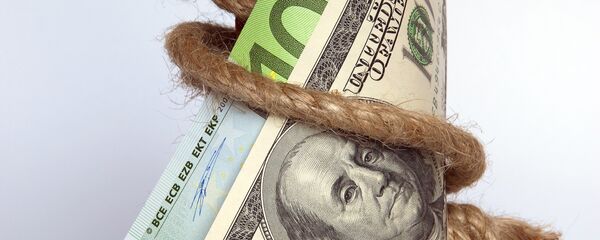 20 November 2017, 07:50 GMT
In October, Heinz-Christian Strache, the head of the right-wing Freedom Party of Austria (FPO), which came third in Austria's snap parliamentary election, told Sputnik that the party will push for closer cooperation with the Visegrad countries once the government is formed.
The row between the Visegrad Group and Brussels further escalated on Thursday as the European Commission said that it was referring the Czech Republic, Hungary and Poland to the Court of Justice of the European Union as they had failed to comply with their obligations regarding the relocation of migrants.
US Federal Reserve to Lose Independence
The US Federal Reserve may lose its ability to act independently in 2018 as Washington may cap government yields in order to prevent a meltdown of the bond market, a report by the Danish Saxo Bank also said on Friday.
The Federal Reserve could face heavy criticism from US politicians for the dismal results of the country's economic performance and "the aggravation of already worsening inequality brought on by years of post-global financial crisis quantitative easing," according to the report.
"In order to maintain federal spending and nominal growth, as well as to stabilise the bond market and save face into the 2018 mid-terms, the US Treasury seizes the reins as it did after World War II, enacting the same 2.5% yield cap on long bonds after a massive spike in yields," Steen Jakobsen, Saxo Bank's chief economist, said, as quoted in the report.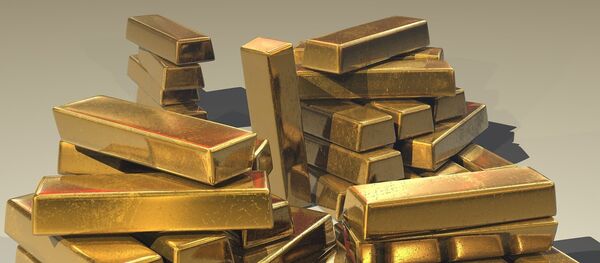 26 November 2017, 10:47 GMT
In its "Outrageous Predictions" report, the bank also predicts that US tech giant Apple could lose its position as one of the largest global companies in terms of market capitalization to its Chinese rival Tencent in 2018.
READ MORE: US Federal Reserve Urges Global Central Banks to Change Policy
The Chinese tech giant's market capitalization, which reached almost $500 billion in late 2017, is expected to reach $1 trillion in 2018, thus surpassing's Apple's market cap of $900 billion, which it achieved following the premiere of the iPhone X.
About Saxo Bank 
The Saxo Bank Group (Saxo) is an online multi-asset trading and investment platform, which offers a complete set of trading and investment technologies. It was founded in 1992 and is headquartered in Copenhagen.