"Tillerson hinted that the US is figuring out "the deal of the century", which will resolve at once the Israel-Palestine dispute. We [Russia] would like to understand what it will look like," Lavrov said during a press conference.
The foreign minister, however, noted that US President Donald Trump's decision to recognize Jerusalem as the capital of Israel runs counter to all agreements.
READ MORE: Despite Palestinian 'Day of Rage' Israel Leaves 'Open Door' to Jerusalem Mosque
Lavrov expressed hope that the United States will clarify its position on at the UN Security Council.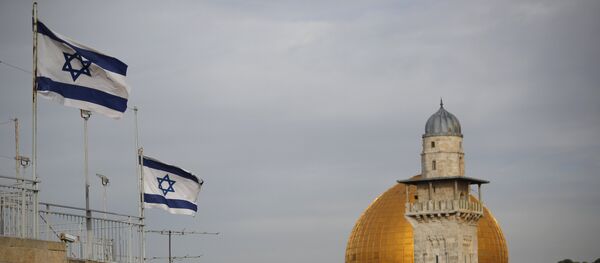 8 December 2017, 11:44 GMT
Trump's gesture has greatly complicated the prospects for Washington
to normalize relations with the Arab world, as previously current US administration advanced the logic "let's normalize ties between the US and Arab countries and then the Palestine problem will resolve itself," according to the Russian minister.
Earlier, Kremlin spokesman Dmitry Peskov expressed concern over Trump's decision to recognize Jerusalem as the Israeli capital since it complicates the situation in the Middle East and is likely to split the international community.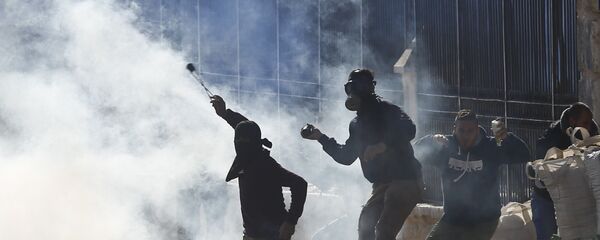 8 December 2017, 10:30 GMT
The statements denouncing the decision come as a responce to Trump's recent move to designate the city of Jerusalem as Israel's official capital and to relocate the US diplomatic mission there from Tel Aviv amid long-standing dispute between Israel and Palestine.
Relations between Israel and Palestine have been shattered for decades. Palestinians seek diplomatic recognition for their independent state on the territories of the West Bank, including East Jerusalem, which is partially occupied by Israel, along with the Gaza Strip. The Israeli government refuses to recognize Palestine as an independent political and diplomatic entity, building settlements in the occupied areas, despite objections from the United Nations.