They are Arlington County, Fairfax County, Falls Church City, and Loudon County in Virginia as well as Howard County in Maryland.
In the case of all of them except Arlington, the median household income was more than double that of the national average of $55,322. Loudon County, the wealthiest, had a median household income of $125,672. We hope they invite us to their house parties!
3 October 2017, 00:20 GMT
Four other DC metropolitan area suburbs are in the top 20: Fairfax City (ninth), Prince William County (seventeenth), Stafford County (twentieth) all in Virginia and Montgomery County (fourteenth) in Maryland.
In other words, nine of the 20 richest counties in the US are suburbs of DC.
"Hollywood for Ugly People" isn't the only city to have attracted large numbers of wealthy suburbanites. New York City has five of the top twenty around it, while San Francisco has three.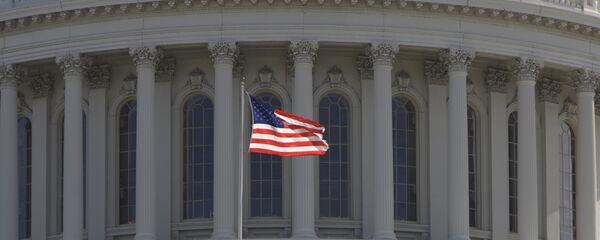 8 December 2017, 01:51 GMT
The wealth of DC is easy to understand: it's the headquarters of the largest employer in the United States, the US federal government. Uncle Sam signs the paychecks of 4.4 million Americans, making Washington an employer twice as large as Wal-Mart, the biggest private employer of Americans.
All of the executive branches of the US government are headquartered in Washington, DC, as are independent agencies such as NASA and the CIA.
The DC metropolitan area is also home to gigantic government contractors, such as Lockheed Martin and Northrop Grumman.