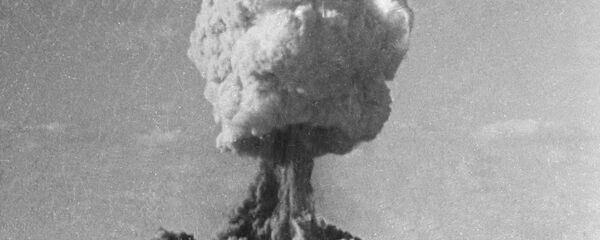 10 December 2017, 15:10 GMT
Investment patterns are the key to affecting a shift on a global level, and now leading economists, in support of mitigating the increasingly-damaging effects of climate change, are urging for a complete and total divestment of the fossil fuel industry by the international financial architecture — and the money people are listening.
A declaration and call to action published on December 10 and signed by some of the world's most prominent economists is urging wealth fund managers, professional financiers and anybody who invests cash to stop investing in businesses that extract, process, distribute, manufacture and sell fossil fuel products, including any form of oil, gas or coal intended to be burned merely to generate power.
The list is long, and includes everything from the petrochemical giants to equipment makers as well as pipeline operators and shipping consortiums. If it's going to be burned, it must be spurned, advise the prominent advisors.
High-profile global economists including James Galbraith, Juliet Schor, Jeffrey Sachs, and Yanis Varoufasis have signed the declaration calling for "an end to fossil fuel development," cited by Commondreams.org.
The signatories are keenly aware that a shift away from the hundred-year legacy of fossil fuel production and use will not be easy.

12 November 2017, 21:34 GMT
"It will take unprecedented actions to limit the worst consequences of our dependence on oil, coal, and gas," they assert, but insist that, to move beyond the increasingly deadly dependence on burning coal, oil and gas for power — coupled with a rapid shift to renewable energy sources and a significant uptick in battery capacity and usability — the funding of the fossil fuel infrastructure (including new pipelines and extraction techniques such as fracking) must end.
"Many existing projects will need to be phased-out faster than their natural decline," state the authors.
"There is no more room for new fossil fuel infrastructure and therefore no case for ongoing investment," the declaration insists, pointing to opening markets in rapidly-developing sustainable and renewable energy sources around the world.
When painted as a financial win, the rapid shift away from fossil fuels to renewables is an easier pill for those who control massive amounts of investment cash to swallow.
"Let us all prioritize the tremendous investment opportunities for a 100 percent renewable future that support healthy economies while protecting workers, communities, and the ecological limits of a finite planet," the authors state.
The Not a Penny More declaration was published just prior to the opening of the December 12 One Planet summit, to be hosted by French President Emmanuel Macron, just two years after the historic Paris climate accord was ratified.
Over 50 world leaders are slated attend the conference, sponsored in part by the World Bank, the European Commission and the United Nations.
"It is time for European leaders, especially President Macron, who understands the threat posed to our planet by Donald Trump's climate change denial, to help smash our economies' reliance on fossil fuel subsidies and investment," stated economist Varoufakis.
"Not one more penny or cent can go to coal, oil, or gas subsidies," the former Greek minister of finance added.