A Sputnik correspondent has been injured after the Israeli police used tear gas to disperse Palestinian protesters in the city of Bethlehem on Sunday.
The Israeli military used armored vehicles to disperse the demonstrators, who were burning garbage and building barricades. Then the vehicles fired grenades with tear gas at the Palestinian youths.
According to previous reports by the correspondent, the protesters have blocked the road leading to Israel.
© Sputnik / Zaman Ramazanov
Bethlehem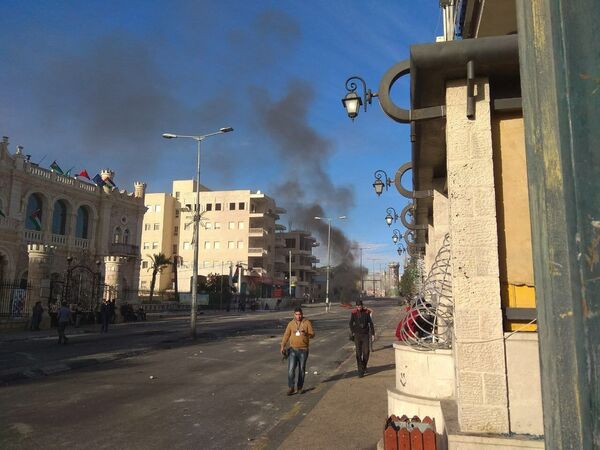 Bethlehem
© Sputnik / Zaman Ramazanov
US President Donald Trump's announcement made Wednesday on the recognition of Jerusalem as the capital of Israel has sparked negative reactions from many countries around the world, primarily in the Middle East, as well as led to mass protests and clashes between Palestinians and police in Bethlehem, the Gaza Strip and eastern Jerusalem, leaving over 1,000 injured during the so-called "day of rage."