Terrorists allegedly from the Daesh group, kidnapped three people not far from the former Libyan terrorist stronghold of Sirte, media reports say.
The terrorists are said to have kidnapped a man and his two children when they were on a short trip in the valley. The father managed to escape while at least one of his children reportedly has been killed.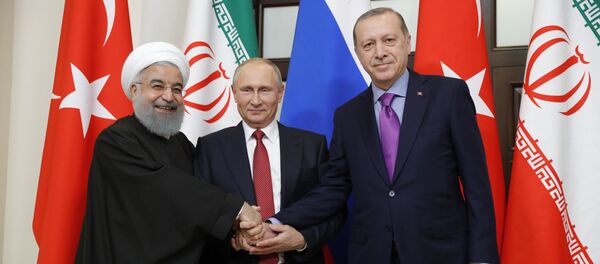 23 November 2017, 16:08 GMT
Libya has been in a state of turmoil since 2011, when a civil war broke out in the country and long-standing leader Muammar Gaddafi was overthrown.
The instability also resulted in the rise of terror groups such as Daesh.
Sirte was liberated from Daesh by the Government of National Accord's forces in 2016.