Joseph Bermudez Jr, Jack Liu and Frank Pabian, experts with Korean Peninsula analysis group 38 North, say there has been a "consistently high level of activity" at Punggye-ri according to satellite imagery. Punggye-ri's testing portals are dug into the side of Mt. Mantap, where all six of North Korea's nuclear tests since 2006, including the most recent one in September 2017, were conducted.
"Despite the continuation of small tremors near Mt. Mantap since North Korea's last nuclear test, tunnel work at the Punggye-ri Nuclear Test Site is still underway," the analysts wrote on 38 North. "These efforts continue to be concentrated at the West Portal, leaving the North Portal…mostly dormant and likely abandoned, at least for the time being. At the West Portal, there has been a consistently high level of activity since North Korea's last nuclear test."
"Activity" includes personnel and vehicles coming and going with loaded mine carts, which suggests that a tunnel is being excavated and expanded.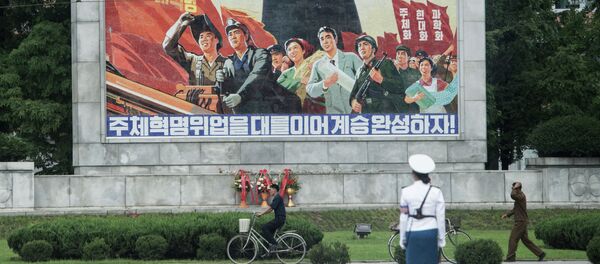 9 December 2017, 11:18 GMT
The three scholars claimed something similar in November: the "significant movement of equipment, mining carts, material and netting" around the West Portal. In other words, the excavation has continued for at least five weeks now.
The West Portal is a mostly-unused tunnel complex several hundred meters away from the North Portal, which was the site of the September test that is believed to have caused several earthquakes.
Tremors included two earthquakes immediately after the explosion: the first is believed to have been caused by the test itself, the second by the collapse of one of the tunnels. Aftershocks were detected as late as November. The tremors may have even affected nearby Paektu Mountain, a sacred mountain throughout Korean history and a major symbol of the North Korean regime.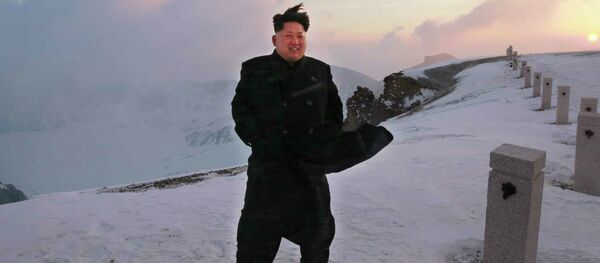 7 December 2017, 19:49 GMT
The North Portal, the scholars noted, seems to have been abandoned due to the damage it sustained in the previous nuclear test, the largest to date. Cave-ins and nuclear contamination are also feared at the site.
Other analysts corroborated 38 North's claims. Ryan Barenklau, CEO and founder of Strategic Sentinel, a DC-based geostrategy group, told IBTimes UK, "The complex is probably unstable seeing how many tremors have been recording, forcing new tunnels to be created. The West Portal area will probably be where the next nuclear tests will be conducted if there are any more to come."
However, Barenklau added, the preparations for the next test may take a year or longer. "The last two tests were conducted one year apart. These mining operations take time and there is no telling just how badly the mountain has been damaged due to the previous tests."